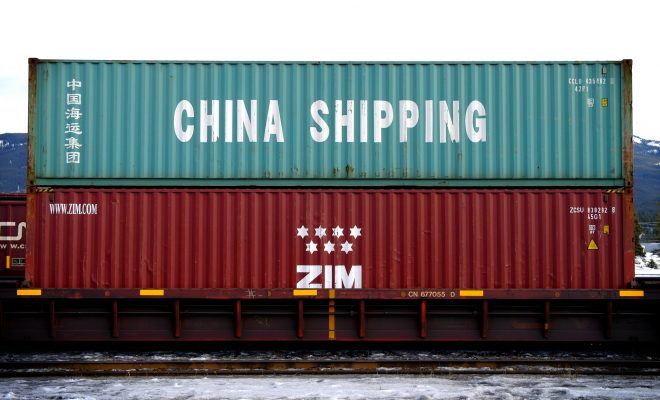 Image Courtesy of PughPugh; License: (CC BY 2.0)
Politics
Trump Taps Vocal China Critic Peter Navarro to Head Trade Council
By
|
Peter Navarro, the author of "Death by China," a scathing critique of China's trade practices, will head the new White House National Trade Council, President-elect Trump announced on Wednesday. Navarro, 67, is an economics professor at the University of California, Irvine, and will oversee U.S. trade and industrial policy in his new post. Trump also announced Carl Icahn, an 80-year-old billionaire investor, will serve as an adviser on regulatory issues.
The appointments represent the divergent trade philosophies running through the circle of advisers and cabinet heads Trump is now surrounded by. Navarro and Wilbur Ross, Trump's choice for commerce secretary, both favor clamping down on what they see as China's unfair trade practices. Throughout his campaign, Trump promised to bring back lost manufacturing jobs, losses he pegged squarely on China. Trump has also suggested slapping 45 percent tariffs on Chinese imports, a move many economists warn could ignite a trade war, and raise prices for American consumers.
Peter Navarro is a brilliant policy mind and a tireless worker: "Trump picks China hawk Navarro for new trade post https://t.co/n71RqpOAUU"

— Jason Miller (@JasonMillerinDC) December 21, 2016
A handful of other Trump appointees favor free trade, including Icahn. Gary Cohn, Trump's choice to head the National Economic Council, and Governor Terry Branstad (R-IA), Trump's appointee for ambassador to China, both support free trade. It is unclear which philosophy Trump will embrace when making trade-related decisions.
Navarro is "a visionary economist," Trump said in a statement, adding that he will "develop trade policies that shrink our trade deficit, expand our growth and help stop the exodus of jobs from our shores." Trump has consistently railed on China for stealing American manufacturing jobs. Experts say China, or any other country, is not the primary reason for the decline in U.S. manufacturing; automation and increased efficiency are more consequential factors.
Navarro, like a number of Trump's appointees, has no government experience. But he has pursued a political path. Between 1992 and 2001, Navarro unsuccessfully ran for a political office four times as a Democrat, losing a mayoral bid in San Diego, and a campaign for a House seat. At the beginning of his 2012 "Death by China" documentary, based on his book, Navarro said: "help defend America and protect your family – don't buy 'Made in China'."