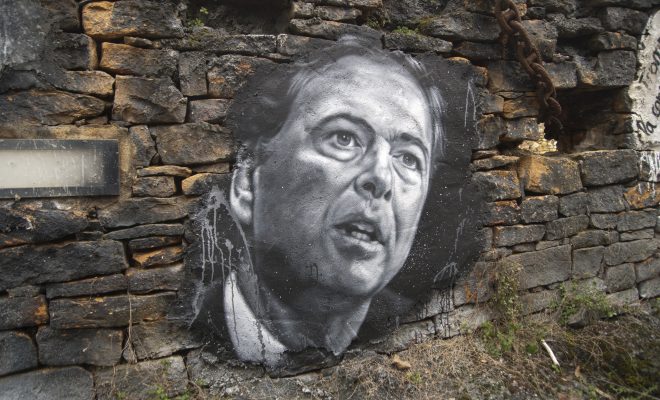 Image Courtesy of thierry ehrmann; License: (CC BY 2.0)
Politics
Why Did Trump Fire FBI Director James Comey?
By
|
Astounding Democrats and Republicans alike, President Donald Trump fired FBI Director James Comey on Tuesday evening. The abrupt firing ignited widespread calls for a special, independent inquiry into possible collusion between the Trump campaign and Russia. 
Comey was leading a probe into Trump's and his campaign associates' ties to Russian actors during the 2016 campaign; Russian hackers delivered Democratic operatives' emails to WikiLeaks, which in turn made the emails public through an online database. U.S. intelligence agencies, including the FBI, concluded that the cyber-meddling was intended to assist Trump.
Comey lost the confidence of almost everyone in Washington, Republican and Democrat alike. When things calm down, they will be thanking me!

— Donald J. Trump (@realDonaldTrump) May 10, 2017
Lawmakers expressed worry immediately after the Comey firing that the FBI's inquiry into the Trump-Russia ties could be compromised. "If there was ever a time when circumstances warranted a special prosecutor, it is right now," Senate Minority Leader Chuck Schumer (D-NY) said on Wednesday morning. And Sen. Ben Sasse (R-NE) said in a statement posted to his Twitter account that the timing of this firing is "very troubling," and that it represents "the loss of an honorable public servant" and "a loss for the nation."
According to people familiar with the behind-the-scenes maneuvering that led to Comey's ouster, Trump was upset with Comey on two accounts: the ongoing Russia investigation, and his public rebuttal of  Trump's claims that former President Barack Obama wiretapped Trump Tower during the campaign. The White House is also saying that Comey's dismissal was a result of his handling of the investigation into Hillary Clinton's private email server.
"While I greatly appreciate you informing me, on three separate occasions, that I am not under investigation, I nevertheless concur with the judgment of the Department of Justice that you are not able to effectively lead the bureau," read Trump's letter to Comey.
The Democrats have said some of the worst things about James Comey, including the fact that he should be fired, but now they play so sad!

— Donald J. Trump (@realDonaldTrump) May 10, 2017
On Wednesday, before Trump was set to meet with Russian Foreign Minister Sergey Lavrov, he told reporters he fired Comey "because he was not doing a good job." Trump dispatched his aides, including counselor Kellyanne Conway and Vice President Mike Pence, to defend the decision. People familiar with Trump's deliberations said he was surprised at the torrent of negative reactions–from Democrats, Republicans, and the press–that have followed Comey's dismissal.
Meanwhile, current and former FBI officials, including Comey himself, were reportedly flabbergasted at the news of Comey's ouster. "We just have no idea why this happened. No idea," one recently retired top FBI official told Politico. "No one knew this was coming. Everyone is just shocked that this happened."
There were conflicting reports over who exactly took the lead in the decision to fire Comey. Some said Attorney General Jeff Sessions and his deputy Rod Rosenstein led the charge. Rosenstein wrote a letter released Tuesday that pointed to Comey's handling of the Clinton investigation as the grounds for his dismissal, saying "I do not understand his refusal to accept the nearly universal judgement that he was mistaken." Other White House officials told reporters that this was a unilateral decision by Trump, who directed the Justice Department to fish out a reason to fire the director.