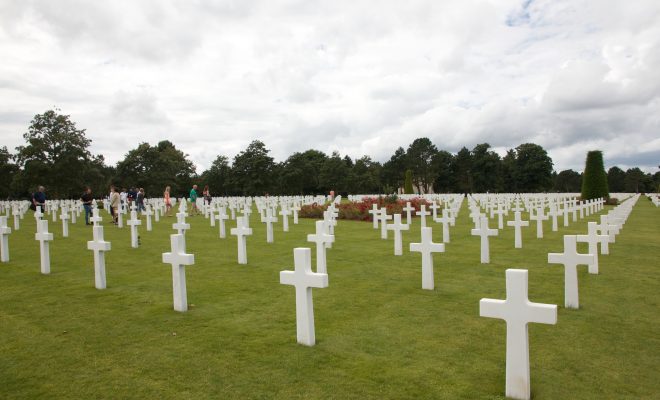 IMAGE COURTESY OF MARKO KUDJERSKI; LICENSE: (CC BY 2.0)
Politics
New Rules in Texas Will Require Burial or Cremation of Fetal Remains
By
|
Texas established new rules preventing health care facilities from disposing of fetal remains following an abortion or any miscarriage that requires a medical procedure–instead, the state will now require women to pay for the burial or cremation of those remains.
The rules will take effect on December 19, according to state health officials, the Texas Tribune reported. The decision, supported by Governor Greg Abbott, prohibits hospitals, abortion clinics, and other health care facilities from disposing of fetal remains regardless of the period of gestation.
In a fundraising email sent to supporters Thursday, Abbott cited the rule change, saying Texas is working to "turn the tides" against the abortion industry in the state and protect the "rights of the unborn."
"I believe it is imperative to establish higher standards that reflect our respect for the sanctity of life," Abbott said in the email. "This is why Texas will require clinics and hospitals to bury or cremate human and fetal remains."
The Texas Department of State Health Services finalized the new regulation on Monday, inviting a legal challenge from reproductive rights advocates. Their arguments against the rule are that it has no medical or safety benefits. In fact, reproductive rights advocates said the state had failed to provide evidence that the rule benefits public health or improves current medical practices.
But Republican lawmakers have already filed legislation to make the law official when the state government reconvenes in January.
"The state agency has once again ignored the concerns of the medical community and thousands of Texans by playing politics with people's private healthcare decisions," Heather Busby, executive director of NARAL Pro-Choice Texas, said in a statement.
The public reaction to the fetal burial law was overwhelmingly negative online.
Keep in mind that fetal burial laws aren't just in Texas; Ohio has one coming down the pike & VP-elect Pence signed one into law in Indiana.

— Lauren Rankin (@laurenarankin) November 29, 2016
This will encourage women having a miscarriage not to see a doctor. That's unconscionable. https://t.co/H8rgViM7Zc

— Lori Grapentine (@LGraps) November 29, 2016
Texas is the second state to implement a fetal burial law. When Vice President-elect Mike Pence was the governor of Indiana, he also signed a bill that included such a provision.