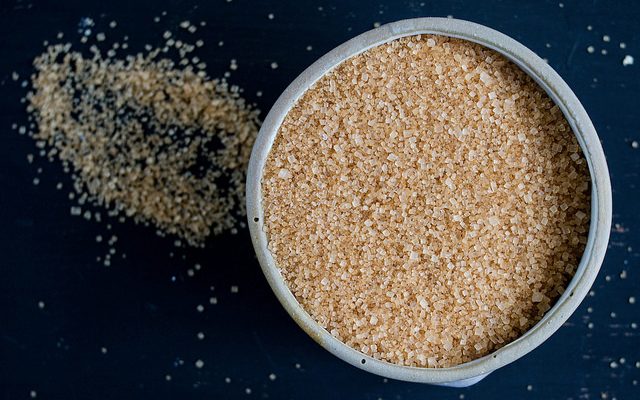 "Sugar" Courtesy of Brauner Zucker: License (CC BY 2.0)
Politics
U.S. Sugar Deal with Mexico Previews NAFTA Discussions
By
|
The United States and Mexico agreed to a new trade deal this week regarding the sugar trade, but some viewed it as a precursor to negotiations on the North American Free Trade Agreement (NAFTA).
American sugar refineries previously complained about Mexico introducing cheap sugar into the U.S. economy, while simultaneously refusing to export raw sugar to their American counterparts, according to The New York Times. This has resulted in the movement of sugar-based jobs from America to Mexico over the years.
Commerce Secretary Wilbur Ross had previously threatened an 80 percent tariff if the two sides did not reach a deal by early this month, according to Politico.
The talks between the two neighboring countries began in March, about two months after President Donald Trump took office on a platform of protecting American workers and companies. Ross led the negotiations with Ildefonso Guajardo, Mexico's economy minister, The New York Times reported. At a news conference in Washington D.C., Ross said:
We have gotten the Mexican side to agree to nearly every request made by the U.S. sugar industry to address flaws in the current system and ensure fair treatment of American sugar growers and refiners.
Some politicians, businessmen, and analysts have viewed these negotiations as a possible preview to upcoming discussions on the existing NAFTA deal. Those negotiations are expected to begin in August, according to Reuters.
Just the fact that the Trump Administration dove into negotiations with a country they have often insulted was an encouraging sign, according to CNN Money.
U.S. Agriculture Secretary Sonny Perdue said the deal "sets an important tone of good faith leading up to the renegotiation of the North American Free Trade Agreement."
Under the terms of this new agreement, Mexico would greatly reduce the amount of refined sugar it exports to America while increasing its raw sugar exports. But many are unhappy with Trump's first major economic agreement.
One American sugar producer, Ohio-based Spangler Candy, has voiced its displeasure at the deal. Spangler Candy, which has moved plants into Mexico for access to cheaper sugar, believes that the administration has failed on one of its main campaign promises.
"To be honest, I'm just very disappointed that the Trump administration didn't do more to level the playing field, which is something they promised over and over again to do for the American worker," Spangler Chief Executive Officer Kirk Vasha said in a phone interview with Reuters.
U.S. Coalition for Sugar Reform, a trade group representing U.S. sugar buyers, disavowed the deal because of the burden raising tariffs will put on consumers. The coalition estimates that the cost to consumers in higher prices will be around $1 billion, according to Reuters. The Sweetener Users Association also projected the costs at around $1 billion.
Hershey and Mondelez International, which owns the Kraft brand, both referred Reuters to those price estimates as their response to the deal. Ross has said he hopes that their concerns can be calmed in the drafting process of the deal.
So while the deal may not be ideal in the view of some companies or consumers, the deliberations bode well for future compromise between the two nations. After feuding between Mexican leaders and Trump, or his surrogates, throughout his campaign, the negotiations offered a glimpse of the upcoming collaboration regarding NAFTA.
Trump has repeatedly promised to bring jobs back to America, which he attempted to accomplish in this sugar deal. Soon enough he'll have the chance to work on NAFTA, another major point of his throughout the campaign.
I will renegotiate NAFTA. If I can't make a great deal, we're going to tear it up. We're going to get this economy running again. #Debate

— Donald J. Trump (@realDonaldTrump) October 20, 2016
Even those from the Mexican side feel the sugar deal bodes well. Carlos Vejar, a former senior Mexican trade official who served as general counsel for the trade for Mexico's Economy Ministry, believes that sugar is "obviously an issue that is so controversial it is a good example that agreements can be reached."
Trump's main campaign promise was to fix America's place in the global economy and to bring jobs back. Many are disappointed in his first attempt, so perhaps he can do better when it comes to renegotiating NAFTA.