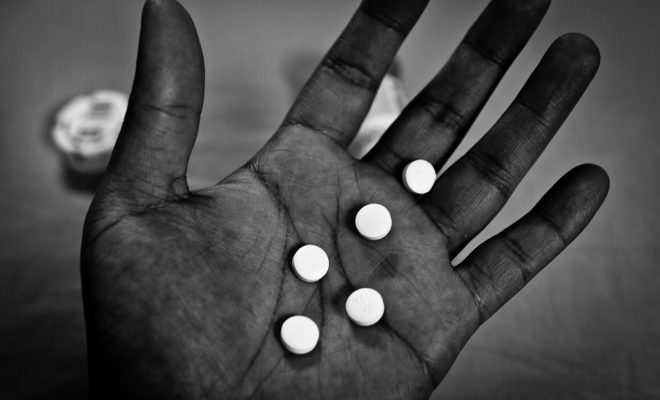 Image Courtesy of Guian Bolisay; License: 

(CC BY-SA 2.0)
Politics
Should the Trump Administration Declare the Opioid Crisis a National Emergency?
By
|
In a report issued on Monday, a commission created to combat drug addiction recommended that President Donald Trump declare the opioid crisis a national emergency. The Commission on Combating Drug Addiction and the Opioid Crisis, formed via an executive order Trump signed in March, is chaired by New Jersey Governor Chris Christie, and is co-chaired by a bipartisan group of governors and health professionals.
In its interim report–a final review is due in October–the commission said its "first and most urgent recommendation" is for Trump to deem the crisis a state of emergency. The report continued:
Your declaration would empower your cabinet to take bold steps and would force Congress to focus on funding and empowering the Executive Branch even further to deal with this loss of life. It would also awaken every American to this simple fact: if this scourge has not found you or your family yet, without bold action by everyone, it soon will.
More Americans die from drug overdoses than from car accidents or gun violence. According to the Centers for Disease Control, 142 Americans die each day from a drug overdose; 91 die from an opioid overdose. In 2015, opioids like Percocet, Oxycontin, heroin, and fentanyl were responsible for nearly two-thirds of all drug overdose deaths. The trend is on the rise: Since 1999, according to the CDC, the number of overdose deaths linked to opioids has quadrupled.
The commission–which includes Republican Governor Charlie Baker of Massachusetts and Democratic Governor Roy Cooper of North Carolina–recommended a number of other reforms. It asked Trump to waive the barriers that keep patients at addiction treatment facilities from qualifying for Medicaid services. The commission wrote: "This will immediately open treatment to thousands of Americans in existing facilities in all 50 states."
Regardless of what the Trump Administration decides to do, states are beginning to tackle the opioid epidemic on their own. Earlier this year, the governors of Arizona, Florida, Virginia, and Maryland declared a state of emergency for the epidemic. But if the federal government declared the opioid crisis a state of emergency, would that make a tangible difference?
"It's really about drawing attention to the issue and pushing for all hands on deck," Michael Fraser, the executive director of the Association of State and Territorial Health Officials, told the New York Times. "It would allow a level of attention and coordination that the federal agencies might not otherwise have, but in terms of day-to-day lifesaving, I don't think it would make much difference."