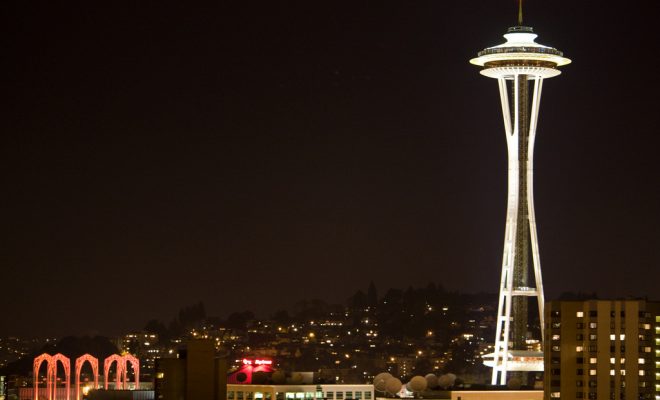 Image Courtesy of Ian Shane; License: (CC BY 2.0)
Politics
Seattle Joins the Sanctuary Cities Fight
By
|
Seattle sued the Trump Administration on Wednesday over its strict immigration policies, and its threats to withhold federal funds from so-called sanctuary cities. Arguing that the administration's warnings are unconstitutional, Seattle Mayor Ed Murray said federal authorities "cannot force our local police officials to be involved in federal immigration activities."
"Once again, this new administration has decided to bully," he added. With Wednesday's lawsuit, Seattle joins San Francisco in bringing legal action against the administration for its January 25 executive order that called for a freeze in federal funding to sanctuary cities–cities that direct their law enforcement officers to withhold the legal status of immigrants who are arrested. On Monday, U.S. Attorney General Jeff Sessions issued a fresh warning to sanctuary cities at the White House, echoing the policy sketched out in the executive order.
"I strongly urge our nation's states and cities and counties to consider carefully the harm they are doing to their citizens by refusing to enforce our immigration laws and to rethink these policies," Sessions said. "Such policies make their cities and states less safe — public safety as well as national security are at stake — and put them at risk of losing federal dollars."
The total amount, Sessions suggested, that sanctuary cities could stand to lose—mainly in federal grants for local law enforcement agencies—is $4.1 billion. The administration's policy has not gone into effect yet. But Murray argues the administration's threats and coercive tactics amount to a breach of the 10th Amendment, which states: "The powers not delegated to the United States by the Constitution, nor prohibited by it to the States, are reserved to the States respectively, or to the people."
On Monday, after Sessions's missive, New York City Mayor Bill de Blasio also pledged to fight the administration, tweeting:
The Trump Administration is pushing an unrealistic and mean spirited executive order. If they want a fight, we'll see them in court.

— Bill de Blasio (@NYCMayor) March 27, 2017
The Trump Administration's executive order, issued five days after President Donald Trump's inauguration, spelled out its hard-line stance on illegal immigration, in a policy that includes stiff penalties for cities that resist cooperating with federal authorities.
"Sanctuary jurisdictions across the United States willfully violate Federal law in an attempt to shield aliens from removal from the United States," the order read, directing that "jurisdictions that fail to comply with applicable Federal law do not receive Federal funds."
But Murray said federal funds are not necessarily linked to his city's immigration policies, and argued that other grant-dependent programs could take a hit if the administration withholds grants. "Things like grants helping us with child sex trafficking are not connected to immigration," Murray said. "It is time for cities to stand up and ask the courts to put an end to the anxiety in our cities and the chaos in our system."