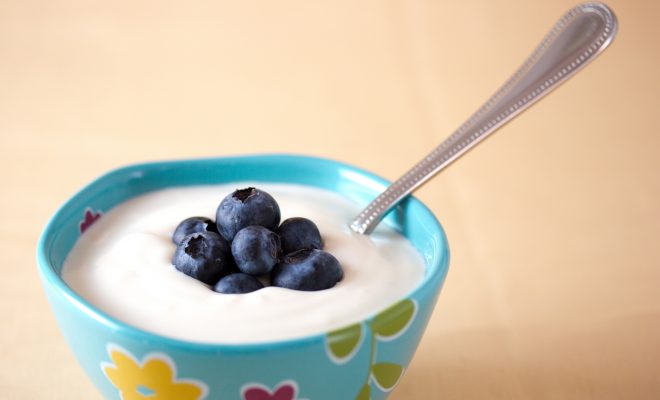 Image courtesy of Veganbaking.net; License:(CC BY-SA 2.0)
Politics
What Can Legally Be Called Milk? Congress Gets Involved in the Fight
By
|
For the roughly quarter of the population that is lactose-intolerant, as well as the vegan population and those who choose to forgo dairy products for whatever reason, milk substitutes like almond milk, coconut milk, and soy milk are a total cash cow, pun intended. But dairy producers aren't particularly happy that these things can call themselves "milk." And they're ready to fight back against these so-called imposters.
Congressmen from states that are home to a number of milk producers are joining together to try to get the FDA to crack down on these non-milk milk producers. In a bipartisan effort, Representative Peter Welch (D-VT) and Representative Mike Simpson (R-ID) were recently joined by 23 of their colleagues, who all signed on to a letter to the FDA. That letter asks the FDA to enforce the definition of "milk"–essentially that it has to come from a cow (or presumably, another animal that produces milk, like a goat.)
The dairy producers argue that these other kinds of milk mislead consumers into thinking that they provide the same health benefits and nutrients as cow milk. But, that's apparently not true. According to NPR, "Some milk-like drinks contain very little protein or calcium."
While consumers are entitled to choose imitation products, it is misleading and illegal for manufacturers of these items to profit from the 'milk' name. These products should be allowed on the market only when accurately labeled. We urge FDA to enforce this matter by requiring plant-based products to adopt a more appropriate name that does not include the word 'milk.'
But the producers of these other kinds of milks have their own points to make, namely that people aren't confused by the use of the word milk–in fact, consumers buy milk alternatives specifically because they can't or don't want to eat dairy.
This isn't the first time that cow milk producers have tried to get the FDA to crack down on the other uses of the word milk; similar efforts were launched in 2001 and 2010 to no avail. It's still unclear what the FDA plans on doing this time, although the agency has said it will respond to the congressmen who sent the letter.