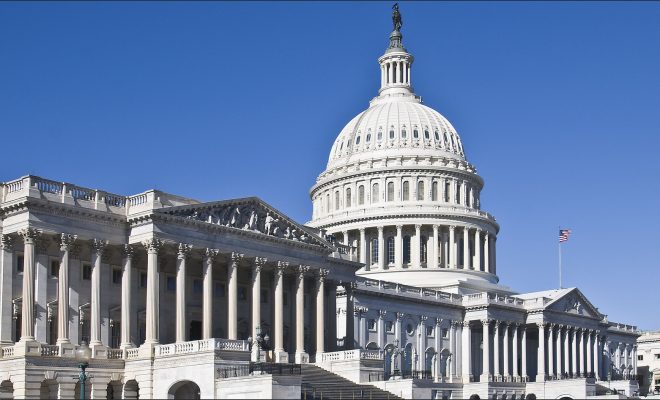 Image courtesy of Ron Cogswell; License: (CC BY 2.0)
Politics
Where is the House Intel Committee's Russia Investigation Headed?
By
|
At the moment, there are three active investigations into the communications between Russian government officials and the Trump campaign. The Senate and House intelligence committees, as well as the FBI, are probing the matter. And while all three investigations are likely asking some of the same questions, it's the House investigation that has generated the most noise.
That attention has largely been a byproduct of how its chairman, Rep. Devin Nunes (R-CA), has handled intelligence reports. On Thursday, Nunes temporarily stepped aside in his role as the head of the committee's investigation. So, what, if anything, did the committee discover since its investigation launched? And, more importantly, where is the investigation headed?
At a recent panel in Washington DC, Rep. Jim Himes (D-CT), a member of the committee, said the investigation is about two things. One, he said, is answering the question of whether or not Trump or members of his administration colluded with the Russians in meddling in the election, intending, as the FBI and CIA concluded, to prop up the Trump campaign. Even if there was no collusion, Himes said, "is it nonetheless possible that the Russians have some form of compromise on the United States president?"
Himes called Nunes's decision to recuse himself from the investigation "welcome news," adding that while the chairman made mistakes, he is "fundamentally a decent guy." But last week, on CNN, Himes also said Nunes's behavior was "loopy" and "bizarre."
Rep. Jim Himes says Rep. Devin Nunes' behavior is "loopy" and "bizarre" https://t.co/uIuE85kQdQ pic.twitter.com/4KSvlwGHRe

— CNN Politics (@CNNPolitics) March 27, 2017
Himes expressed dismay at the noise Nunes stirred up because "we were actually making pretty good progress." He also called for "an independent, outside, bipartisan commission" to head the effort moving forward. Many have called for something akin to the special commission that investigated the 9/11 terrorist attacks. But, Himes added, regardless of who is in charge, "[the investigation] is not going to happen quickly."
Himes was tight-lipped about what exactly the committee has dug up thus far, but he did say "there is not nothing there." He added: "This doesn't end I think with the conclusion that really nobody did nothing to anybody…but how serious it is I don't want to characterize and prejudge." Regardless of the committee's ultimate conclusions, Himes said Russia's actions, and its attempts to undermine America's democratic system, deserve a "concerted response."
Weeks before he was set to leave office, former President Barack Obama punished Russia by imposing further sanctions on individual actors, as well as barring four Russian officials from traveling to the U.S. Two Russian-owned diplomatic compounds in the U.S. were shuttered as well. Obama's response, Himes said, was "inadequate." He added that it is unclear what a proper response might look like, but "we do need to extract a price."