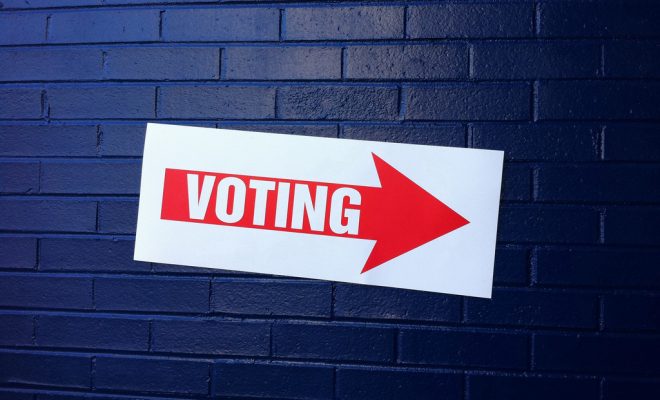 Image Courtesy of Justin Grimes; License: (CC BY-SA 2.0)
Politics
The Road to 270: A Look at Early Voting Trends in 2016
By
|
In key battleground states and some Republican strongholds, early voting trends appear more favorable to Democrats this year compared with the same time last cycle. With less than two weeks to Election Day, 13.4 million voters have cast ballots by mail or in person in 37 states. For starters, the early vote total is far higher than during the same period in 2012. Forty percent of the electorate, or 46 million people, are expected to vote before Election Day on November 8. Below are some takeaways from a handful of key states.
North Carolina
Republican Mitt Romney won this vital battleground state in 2012. But if current trends hold, it seems the state could swing to the left. Fewer people have voted early in North Carolina this year compared to 2012, but of those who have, 46 percent are Democrats and 29 percent are Republicans.
According to a CNN analysis of the early votes, Hillary Clinton, the Democratic nominee, will need a strong turnout from African-American voters to capture the state. Their share of the electorate is down five percent from 2012. In the most recent poll, Clinton leads Donald Trump, the Republican nominee, by seven points.
Florida
The Sunshine State went to Democrat Barack Obama in 2008 and 2012. Democrats seem poised to repeat their victory there on November 8. Two million ballots have been cast in Florida so far, with the two major parties in a dead heat, each garnering 41 percent of the voters. This bodes well for Democrats: at the same point in 2008 (the most recent available data) Republican voters cast 113,222 more votes than Democrats, according to CNN.
This could be due to changing demographics: the Hispanic portion of the electorate is up four percent in Florida from 2008, while the share of whites has dropped from 82 percent in 2008 to roughly 77 percent this year. But the most recent poll shows Trump edging Clinton by two percentage points in Florida.
Red to Blue?

Some traditionally purple states are showing signs of turning blue, including Nevada and Colorado. Democrats have cast 46 percent of the ballots in Nevada thus far, compared to 35 percent for the GOP. In Colorado, over 400,000 people have cast early ballots, 40 percent Democrats and 34 percent Republicans. CNN's analysis of the early vote data shows the Democrats with a 15,000 vote lead, which is slightly more than they had in 2012. Obama won Nevada in 2012, though recent polls show a tie between Clinton and Trump.
Historically, Nevada is not necessarily a Republican shoo-in. Bill Clinton won there in 1992 and 1996. George W. Bush won there in 2000 and 2004. And President Obama won in 2008 and 2012. The past two decades or so in Colorado are nearly identical, aside from the 1996 election, when Bob Dole picked up its eight electoral votes.
Obama won Colorado in 2012, but compared to the same early voting period, Republicans held a slight lead. This year, Democrats are up by about 10,000 votes, according to CNN.