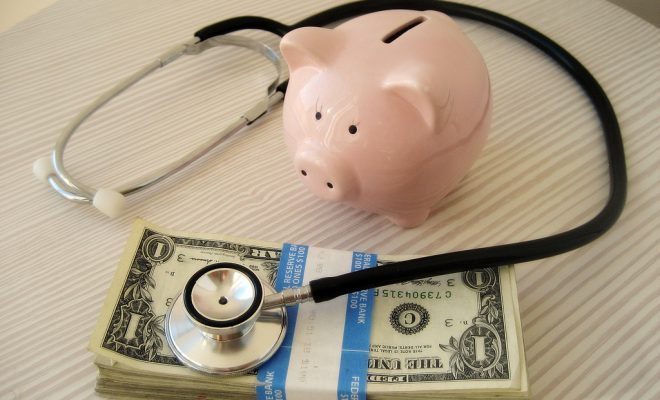 Image courtesy of [401kcalculator.org/401(K) 2012 via Flickr]
Politics
In 13 States And D.C., Affordable Care Act Premiums Will Rise 10 Percent In 2017
By
|
Premiums for the lowest and second-lowest costing health care plans sold through the Affordable Care Act exchange will rise by a weighted average of ten percent across 13 states and the District of Columbia in 2017, a steeper increase than ever before, according to a study released Wednesday by the Kaiser Family Foundation, a non-partisan health policy organization.
The study considered preliminary data filed by insurers to state insurance departments in major population centers in each state that was studied–from Denver, Colorado and Portland, Oregon to Baltimore, Maryland and Richmond, Virginia–as well as D.C. As more states release their complete premium costs for 2017, more data will be added to the study, reflecting a more accurate picture of premium price hikes for next year nationwide. Figures released from insurers are still preliminary at this point, and are thus subject to change.
The lowest and second-lowest silver plans were used in the study because they are the most popular options under the ACA, making up 68 percent of the total market share. Second-lowest silver plans are also the benchmarks on which government subsidies are based. For both types of plans, premiums in Portland will see the highest increase in 2017, up 26 percent ($240 a month in 2016 to $302 in 2017) for the lowest cost plans, and 18 percent ($261 in 2016 to $308 in 2017) for the second-lowest cost plans. On the flip side of that, insurers in Providence, Rhode Island will be offering substantially lower premiums in 2017 for both plan types: A 14 percent decrease ($259 in 2016 to $224 in 2017) for the lowest cost plan, and a 13 percent decrease ($263 in 2016 and $229 in 2017).
From 2014–when the ACA exchange opened–to 2017, premium costs for both the lowest and second-lowest silver plans increased by a weighted average of five percent. And while these findings seem to support detractors of the ACA, also known as Obamacare, the authors of the study also found that eight in ten enrollees receive government subsidies for premium costs, and retain the freedom to switch to a lower cost plan. "Regardless of tax credit eligibility, most enrollees have multiple plans from which to choose and can often save money on their premium by switching to a lower-cost plan," the authors wrote, citing evidence that shows most people are willing to shift to a lower cost plan when premiums rise, "even though this might mean changing insurers and potentially doctors as well."