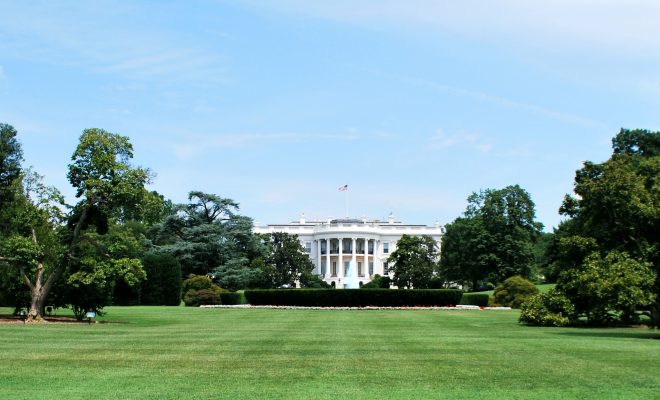 Image Courtesy of ash_crow; License: (CC BY-SA 2.0)
Politics
A Tale of Two White Houses: Comparing the Early Days of Obama and Trump
By
|
Inauguration Day 2009: President Barack Obama is sworn in as the first black leader of a country yearning for change. Inauguration Day 2017: President Donald Trump is sworn in as the first leader with zero government–or military–experience of a country yearning for change. Aside from the passionate, divisive, and largely unprecedented calls for change, January 20, 2009, and January 21, 2017 had little in common. But what about the subsequent two weeks? Do Obama and Trump have more in common than meets the eye? Let's take a look.
Executive Actions
In their first week in office, Obama and Trump signed 15 and 14 executive actions respectively. As of Friday, the two-week anniversary of his presidency, Trump has signed 20 total executive actions: eight executive orders, and 12 memoranda. By the end of week two, Obama had signed 20 executive actions as well: 10 executive orders, and 10 memoranda. While both used the power of the presidential pen significantly more than Presidents George W. Bush and Bill Clinton, the executive actions issued at the beginning of 2009 and 2017 are vastly different.
Obama ordered the closure of the Guantanamo Bay detention facility on his second day in office. He directed the interrogations of detained suspects to follow the Army Field Manual, which effectively made torture illegal. Obama called for more funds to help aid refugees from the Gaza Strip. These were largely benign moves that may have ruffled a few feathers, but did not ignite protests around the world.
Trump's executive actions during his first two weeks irked allies and enemies alike, and galvanized thousands of people to protest in airports and city streets around the country. On day one, Trump ordered Republicans to repeal Obamacare. It had little concrete effect, but it certainly set the tone. Next, Trump ordered "the immediate construction of a physical wall on the southern border" with Mexico. He called for a crackdown on illegal immigrants. He placed a freeze on federal hiring, and he withdrew the U.S. from the Trans-Pacific Partnership, a 12-nation free trade deal involving Australia, Canada, and Japan.
And capping off his first week in the Oval Office, Trump froze the U.S. refugee program for at least 120 days, banned citizens from seven Muslim-majority countries from coming to the U.S. for at least 90 days, and barred Syrians–refugees and immigrants–from coming to the U.S. indefinitely. With the scribble of his signature, Trump revoked 60,000 to 100,000 visas, and kept an estimated 20,000 desperate people from finding refuge in the U.S.
Foreign Policy
When Obama first moved into 1600 Pennsylvania Avenue, domestic issues–the recession and the collapse of the automobile industry, for starters–demanded most of his attention. But the world around him still had plenty of issues to address. U.S. troops in Afghanistan were in need of a boost, and Obama tried to give them just that by promising to ship an additional 30,000 troops to the battlefield. Pakistan, Afghanistan's neighbor, was harboring jihadist militants, and Obama briefly flirted with sending troops there as well.
But he did not alienate allies. He did not blow Twitter kisses to traditional adversaries; nor did he inflame tensions with them. The world was a different place: the European Union was intact and still viewed as an inevitable and vital organ for peace in the region; populism and nationalism did not threaten the decades-long international order; refugees were not gushing out of Syria, desperately seeking refuge and drowning in the Mediterranean Sea.
Trump has inherited a vastly different international reality, and has responded to that reality in ways quite foreign to allies and enemies alike. His first order of business: ordering the building of a wall at the U.S.-Mexico border, and insisting Mexico pay for it. The move infuriated Mexican President Enrique Peña Nieto so much that he canceled his planned meeting with Trump.
A few days later, Trump held a baffling telephone conversation with Australian Prime Minister Malcolm Turnbull. Upon learning the U.S. agreed to take in over 1,000 refugees from Australia, Trump reportedly hung up the phone. Turnbull has since disputed that report, and said the call ended "courteously." On Friday, two days after National Security Advisor Michael Flynn put Iran "on notice" for its missile test. Trump warned Iran with a Twitter missile of his own:
Iran is playing with fire – they don't appreciate how "kind" President Obama was to them. Not me!

— Donald J. Trump (@realDonaldTrump) February 3, 2017
Domestic Deeds
Perhaps the most important item on Obama's to-do list during his first few weeks as president was to resuscitate America's economy. His nearly $800 billion stimulus plan aimed to do just that, and Obama, attempting to avoid a partisan feud, met with Republicans on the Hill to work out the details. Partisanship won the day however (but did not crush the law), as the stimulus bill ultimately passed with zero Republican votes in the House, and only three in the Senate.
Obama's opening approval rating, an imperfect if increasingly irrelevant metric, was at 67 percent. After a few days, only 45 percent of Americans approved of the job Trump was doing, the lowest approval rating in the modern polling era. And though Trump has not had to deal with a sinking economy in his first few weeks, his domestic agenda is plenty full.
As Trump begins to steer the U.S. into uncharted waters, bi-partisanship is largely a fable of the past. Hyper-partisanship might have started the day Obama took office, and the years of Republican obstruction that followed, but the country is currently at a boiling point for polarized politics. Trump has taken aim at the "failing" media and at "weak" Democrats, but also at some "lyin'" and "little" members of his own party.
Between Republican infighting, an emboldened far-left, a nascent Tea Party-like progressive movement, and a weakened establishment on both sides, Trump is the king of a castle that is undergoing an intense and disruptive restructuring. Within that context, Trump has moved quick and early in implementing his domestic agenda.
He has taken aim at Obama-era regulations, pledging to erase two for each new rule Trump enacts. On Friday, Trump targeted the Dodd-Frank law which, among other things, created the Consumer Financial Protection Bureau. And on Tuesday evening, Trump ended a bitter year-long dispute over the vacant Supreme Court seat by nominating Neil Gorsuch to the position.
Like never before, America seems broken in two. Trump has followed through on a number of campaign promises in the early going, satisfying his base, and enraging opponents who were hopeful he would back away from some of his most divisive plans. His opponents are not only taking to the streets, but to the courtroom as well: as of Thursday, Trump faces over 50 lawsuits, more than triple the amount Clinton, Bush, and Obama faced in their first two weeks–combined.