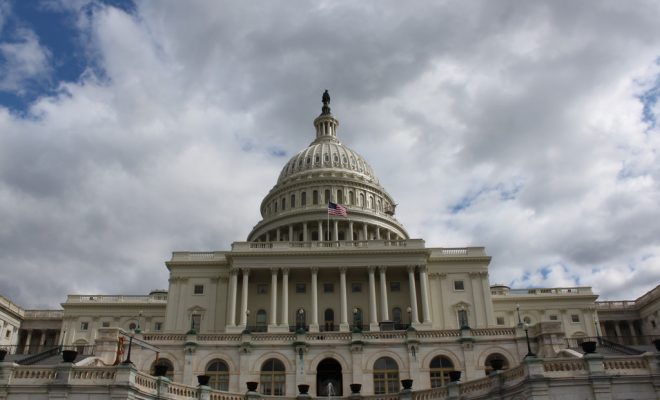 Image Courtesy of RJ Schmidt; License: (CC BY-ND 2.0)
Politics
Senate Passes Bill That Pledges Grants to Cancer and Opioid Research
By
|
The 21st Century Cures Act easily passed through the Senate on Wednesday by a vote of 95-4. With the inclusion of grants for mental health care and research on cures for life-threatening diseases, the bill enjoyed bi-partisan support in both chambers. Some progressives, like Elizabeth Warren (D-MA) and Bernie Sanders (I-VT), opposed the bill, fearing it could lead to unsafe drugs hitting the market, and could fail to curtail drug costs.
But President Obama, looking to build upon his health care legacy, which includes passing the Affordable Care Act, said last weekend that the 21st Century Cures Act is an "opportunity to save lives, and an opportunity we just can't miss." Highlighting the billions of dollars the bill will pledge toward Alzheimer's and cancer research, as well as funds to combat the opioid epidemic, Obama added: "It could help us find a cure for Alzheimer's," and "could end cancer as we know it and help those seeking treatment for opioid addiction."
Supporters tout the bill as the first major mental health legislation in nearly a decade. Included in the $6.3 billion package is money to create suicide-prevention programs, and grants to increase the number of  mental health professionals, like psychologists and psychiatrists. The bill also designates $1 billion in state grants to combat the opioid epidemic. It also includes a stipulation that is meant to speed up the approval process of breakthrough medical technologies, which is worrisome to some lawmakers who opposed the bill.
"I cannot vote for this bill," Warren said last week, citing its watered down safety requirements for new drugs. "I will fight it because I know the difference between compromise and extortion." And on Tuesday, Sanders, a longtime critic of Big Pharma, said "if you want to lower the outrageous cost of prescription drugs, vote against this bill." He added: "It is time to stand up against the pharmaceutical industry and stand up with the American people who are tired of being ripped of by this extremely greedy industry."
Vice President Joe Biden was one of the staunchest supporters of the bill, which includes $1.8 billion for the Cancer Moonshot Initiative, parts of which were recently named for Biden's son Beau, who died last year from a brain tumor.