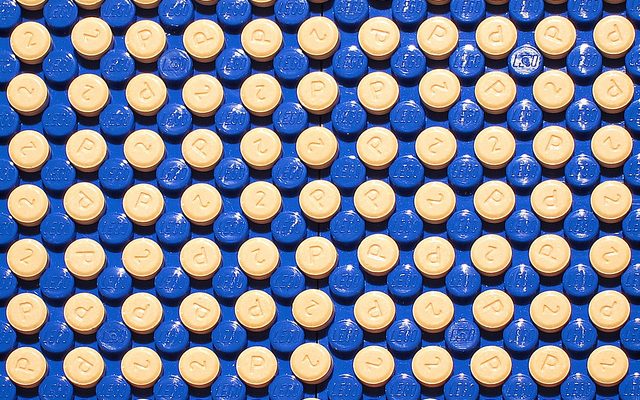 Image Courtesy of The.Comedian : License (CC BY 2.0)
Law
Ohio AG Sues Pharmaceutical Companies Over Opioid Epidemic
By
|
The state of Ohio took a stand against its crippling opioid epidemic Wednesday, filing a lawsuit against five leading pharmaceutical companies that make addictive painkillers.
Ohio's attorney general, Mike DeWine, accused the companies of "fueling" the opioid epidemic by intentionally misleading doctors and ignoring evidence regarding the addictive nature of the pain medications.
"We believe the evidence will also show that these companies got thousands and thousands of Ohioans–our friends, our family members, our co-workers, our kids–addicted to opioid pain medications, which has all too often led to use of the cheaper alternatives of heroin and synthetic opioids," DeWine said in a statement. "These drug manufacturers led prescribers to believe that opioids were not addictive, that addiction was an easy thing to overcome, or that addiction could actually be treated by taking even more opioids."

The defendants in the case include Purdue Pharma, Endo Health Solutions, Teva Pharmaceutical Industries, Johnson & Johnson, and Allergan. They are accused of Medicaid fraud and violating the Ohio Consumer Sales Practices Act, among other charges.
Dewine said that, in 2014 alone, the companies spent $168 million on advertising branded opioids to doctors.
The drugs the companies sold include OxyContin, MS Contin, Dilaudid, Butrans, Hyslingla, Targiniq, Percocet, Percodan, Opana, Zydone, Actiq, Fentora, Duragesic, Nucynta, Kadian, Norco, and other generic opioids, according to the press release.
According to the lawsuit, 793 million people were prescribed opioids in 2012–enough to supply every man, woman, and child in the state with 68 pills each. In 2016 that number had dropped to 2.3 million patients–still roughly 20 percent of the state's population.
The lawsuit was filed in Ross County as Southern Ohio is likely the hardest hit area in the nation by the opioid epidemic.
In 2014 and 2015, Ohio had the greatest number of deaths in the nation from synthetic opioids, according to the lawsuit–with 1 in every 14 deaths from synthetic opioids in the United States occurring in the state. In 2015, a record 3,050 Ohioans died from unintentional drug overdoses–2,590 of those deaths came from opioids.
According to the Columbus Dispatch, earlier this month, two Democratic candidates for governor, Sen. Joe Schiavoni, (D-Boardman) and Dayton Mayor Nan Whaley, separately called for action against drug companies.
In 2015, Kentucky settled a similar lawsuit with Purdue Pharma for $24 million. And in April the Cherokee Nation tried something similar, filing its own lawsuit against six distribution and pharmacy companies, claiming that they unjustly profited through over-prescribing and selling opioids.
DeWine is seeking accountability from the pharmaceutical companies and unspecified damages on behalf of the state.
"It is just and it is right that the people who played a significant role in creating this mess should now pay to clean it up," DeWine said.