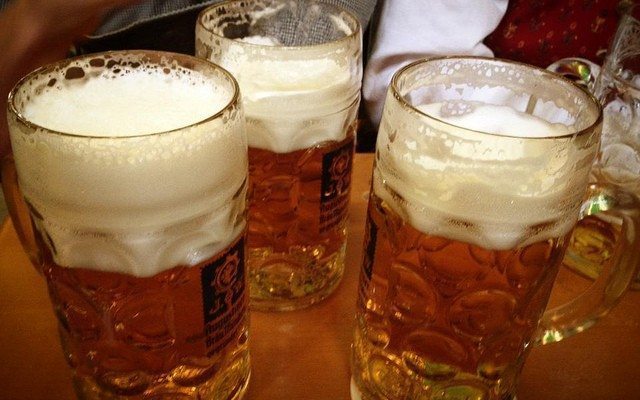 Blogs
Let's Get Some Beer & Cultural Heritage
By
|
The United Nations Educational Scientific and Cultural Organization, or UNESCO, compiles a list of intangible cultural heritages. These can include a variety of things like music, dance, social practices, or art. The entire list of intangible cultural heritages can be found here, and I would highly recommend you check it out. A lot of them are really cool and some even have video demonstrations. There's Tsiattista poetic duelling from Cyprus, the Tango from Argentina and Uruguay, and the Dragon Boat Festival of China, among hundreds of others.
But Germany is trying to get something a little different — and really fun — on the list. Beer!
Historically in Germany, specifically Bavaria, there was a law called Reinheitsgebot. Translated into English, it roughly means "German Beer Purity Law." It required that brewers only use water, hops, and barley malt in creating beer. No flavorings or preservatives are allowed in the creation of Reinheitsgebot beer.
Put your reading glasses on, and let's check out some beer history:
Ready? Ok, so Reinheitsgebot beer certainly fits the idea of "heritage' — the law was created in 1516 in the Bavarian city of Ingolstadt by the Dukes Wilhelm IV and Ludwig X. The law was written both to set basic standards for making and selling beer, and also to stem conflict between bakers and beer makers, who competed over wheat, yeast, and other grains. If a brewer was found breaking the law, they could have their beer confiscated without any sort of compensation. In 1871, the law was incorporated into the unification of Germany.
While German beer laws have changed slightly since then, there are still regulations that brewers must follow. The current beer law is called Biergesetz, and allows only a few more ingredients than the original Reinheitsgebot. Most brewers claim to follow Reinheitsgebot, even if they actually really just follow Biergesetz.
And believe me, Germany takes its beer very, very seriously. For 10 years in the 1990s, after the reunification of East and West Germany, there was the infamous "Brandenburg Beer War."
The Fritsche family in Brandenburg brewed a beer called the "Black Abbott." They added just a little big of sugar to give it a distinctive taste. Germany informed them that they could not market their brew as real beer, so the Fritsches said the government couldn't tax it as real beer. After about 10 years of back and forth, they eventually received a special permit to label Black Abbott as beer.
According to some historians, Reinheitsgebot is the oldest remaining food or drink regulation in the world, and therefore deserves to be on the UNESCO intangible heritage list. Germany has around 1,300 separate breweries, and 5,000 brands of beer.
Those in favor of including Reinheitsgebot on the next UNESCO list, such as craft beer expert Matt Simpson, emphasize the important role that beer has played in cultural human history. Simpson stated, "Considering beer's place in human history, I would say that it certainly deserves a place among other cultural phenomena."
Want to try some Reinheitsgebot-approved beer without traveling all the way to Germany? Here are some American breweries that create beers that, for the most part, strictly follow Reinheitsgebot:
There are obviously many more, but those should put you all off to a good start (assuming you're 21+, if not, save these suggestions for after your birthday). So, next time you're in the mood for a drink, get some future-potential-intangible cultural heritage at the same time!
—
Anneliese Mahoney (@AMahoney8672) is Lead Editor at Law Street and a Connecticut transplant to Washington D.C. She has a Bachelor's degree in International Affairs from the George Washington University, and a passion for law, politics, and social issues. Contact Anneliese at amahoney@LawStreetMedia.com.
Featured image courtesy of [Kasia Wallis via Flickr]