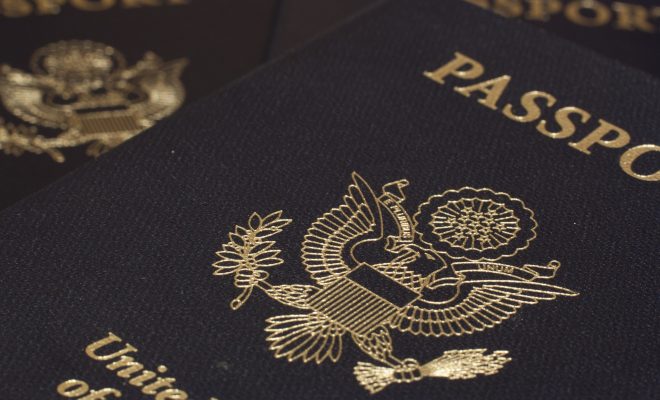 Image Courtesy of Tim Sackton; License: (CC BY-SA 2.0)
Law
Supreme Court Rejects Hearing for Appeal to Restore Texas Voter ID Law
By
|
The Supreme Court will not hear an appeal from Texas officials who wish to restore their state's voter ID law, which lower courts ruled unconstitutional and discriminatory against minorities. Chief Justice John Roberts wrote the order on the case. In his brief statement, he left open the possibility of hearing the case after it is finished moving through the lower courts.
"Petitioners may raise either or both issues again after entry of final judgement," Roberts wrote. "The issues will be better suited for certiorari review at that time." The courtroom tussle over the ID law goes back to 2014, when a federal judge first struck down the bill as "unconstitutional." Other federal courts took up the case as well; one affirmed the 2014 decision, and another is awaiting trial.
Enacted in 2011, the Texas law requires voters to present photo identification–a Texas driver's license, gun license, military ID, or passport–at the voting booth. Critics contend that it is specifically aimed at silencing the minority vote; adherents say it is meant to stanch voter fraud. Up until 2013, the Voting Rights Act required states with a history of discrimination, which includes Texas, to get approval from federal authorities before changing a state-level voter ID law.
In 2013 however, the Supreme Court struck down the section of the Voting Rights Act that required federal approval for changes in a states' voting laws. Texas began enforcing this one. But soon after, the law was challenged in the Federal District Court in Corpus Christi. Judge Nelva Gonzales Ramos found the law to be an "unconstitutional burden on the right to vote," adding that it has "an impermissible discriminatory effect against Hispanics and African-Americans."
Texas officials were adamant that the challengers to the law "presented no evidence that the law resulted in diminished minority political participation or prevented even a single person from voting." The challengers to the law responded, saying it was an "unusually and unnecessarily harsh law, affecting over 600,000 registered voters, and taking aim specifically at minority voters."
While the National Conference of State Legislatures previously classified the Texas law as a "strict photo ID law," it now puts it in in the "nonstrict voter ID" category. This includes states that allow voters to sign an affidavit in lieu of a photo ID if they are unable to produce one at the polls. For now, at least, this policy will hold.