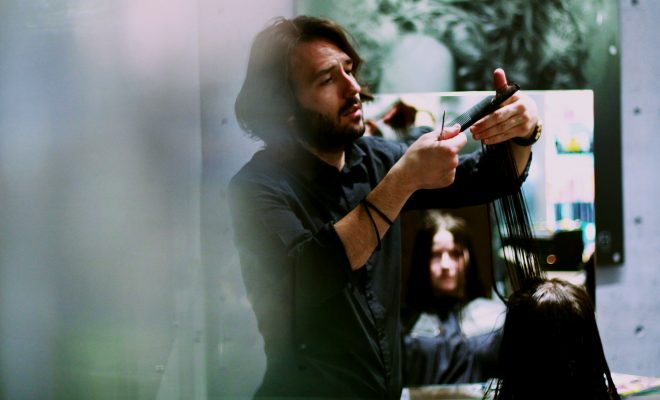 Image courtesy of ikeofspain; License: (CC BY 2.0)
Law
New Illinois Law Will Help Salon Workers Recognize Domestic Violence
By
|
A new law will go into effect in Illinois next year that mandates that hair stylists and salon workers receive training to recognize the signs of domestic violence. The bill recognizes the often-close relationship that people develop with their stylists, and is the first of its kind in the United States.
The bill will apply to licensed beauty professionals, including hair stylists, barbers, cosmetologists, aestheticians, hair braiders, and nail technicians. There are approximately 88,000 individuals who fit this designation in the state of Illinois. When applying for a new license, beauty professionals will be required to complete an hour-long course, and then continue to take renewal courses as a part of the continuing education requirements needed to keep a license active. These courses will teach beauty professionals how to recognize and deal with signs of domestic violence. They won't be required to report anything to the authorities, but will be provided with resources they can give to their affected customers.
This bill was an effort led by Chicago Says No More, an organization aiming to raise awareness of domestic violence. The founder of Chicago Says No More, Kristie Paskvan, pointed out how useful the additional training has the potential to be: "When someone is essentially grooming you, you build a relationship with them. It's a special relationship. People open up." The organization is also reportedly considering trying to engage other members of the service sector, like bartenders, in similar efforts.
Of course, there are some who are hesitant about the bill and its effects. It's a big burden to put on beauty professionals. But the point is just to spread more information and make sure that there are as many resources available to victims of domestic violence as possible. According to the Chicago Tribune:
Although the measure does not require stylists to report incidents to authorities, advocates hope the training will ultimately help lower incidents of domestic violence by making more people conscious of the problem, and offering victims one more place they can turn for help, especially when many do not seek help from authorities, said Kristie Paskvan, founder of Chicago Says No More.
Combatting domestic violence–a crime which often goes unreported–should be a priority for all of the U.S. If Illinois's innovative new idea works, we may see it extended to other states.