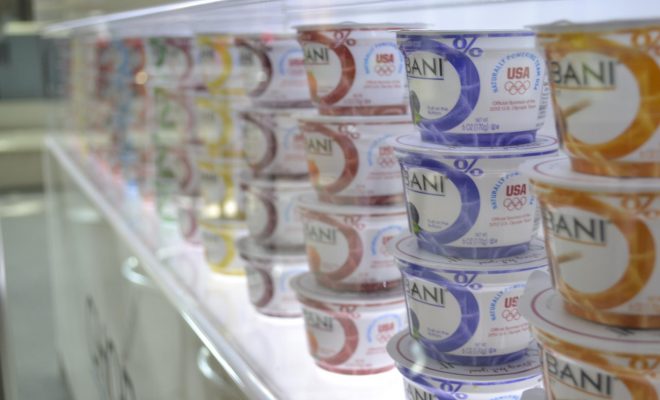 Image courtesy of Daniel; License:  (CC BY 2.0)
Law
Chobani Sues Alex Jones, Claims He Spread Misinformation
By
|
Chobani, best known for producing the popular Greek yogurt, has filed a lawsuit against Alex Jones. Jones, the conspiracy theorist who runs the website InfoWars.com, has claimed that Chobani's choice to hire refugees at its Idaho factory led to a sexual assault case in a local apartment building. Jones, and InfoWars, also claimed that the refugee workers at the factory led to increased crime in the area and an uptick in TB cases. Chobani is now suing Jones and InfoWars; the lawsuit includes two counts of defamation.
The owner of Chobani, Hamdi Ulukaya, has employed about 300 refugees, mostly from Iraq, Afghanistan, and Turkey, at its Idaho and New York factories. In November, news broke that Ulukaya was getting death threats for those hiring decisions, particularly after some right-wing news outlets started reporting the same type of misinformation as InfoWars.
One particular InfoWars segment claimed that Chobani is tied to a case in the city–Twin Falls–where the factory is located. According to reports, three refugee boys sexually assaulted a five-year-old girl in the area. The assault did happen–the boys pled guilty–but there's no evidence to suggest that the Chobani factory had anything to do with the children. Here's one clip:
That clip draws a connection between the factory's presence in the town and the sexual assault case–the title of the segment was "Idaho Yogurt Maker Caught Importing Migrant Rapists." Another Jones video that implied that Chobani had something to do with the sexual assault case included "MSM Covers For Globalist's Refugee Import Program After Child Rape Case." The lawsuit also points out that these claims were repeated on social media platforms, and remain online to this date.
The lawsuit, which was filed in Idaho District Court, accuses InfoWars of knowingly publishing misinformation about the company and about Ulukaya. Chobani is now seeking at least $10,000 in damages.