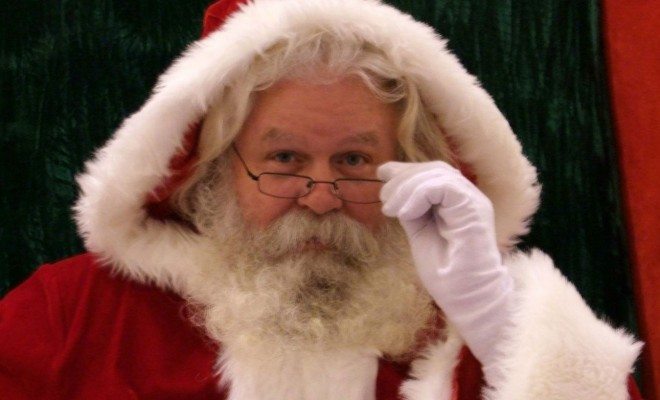 IP & Copyright
Trade Dress Naughtiness: Why Some of Santa's Elves May Not Make 'The List'
By
|
Let's talk toys. In the trade dress community, there appears to be some naughtiness afoot. Here's the nitty-gritty on trade dress: it's the law covering a product's shape, color, design, texture, and even how it's packaged and presented. If a competitor makes a product that is sufficiently similar to these attributes of another product so as to cause consumer confusion — BAM! Trade dress infringement.
Fuhu Inc., a company that specializes in child technology, is bringing suit against IdeaUSA for infringing on the trade dress of its tablets. The California-based company claims that IdeaUSA mimicked the "butterfly shape" of Fuhu's "Nabi" tablet for their similar product, IdeaPlay. As further indication of the butterfly theme, Fuhu named their tablet Nabi because it means butterfly in Korean. So clearly, the butterfly-idea-shape-thing was taken, but did that stop IdeaUSA?
Due to licensing formalities, I can't reproduce images of the two tablets, but click these two links for the visual –> the Nabi tablet and the IdeaPlay.  By utilizing soft edges and elongated corners, Fuhu created a product that contains the technology to which our generation's children should be exposed, with their trademarked "Drop Safe" bumper to protect the tablet from realistic experiences. The design is brilliant. Easy to grasp. Resistant to shatter. However, this brilliance gave the infringing version equal shine because they are the SAME physical product.
Fuhu claims that consumers will likely be confused as to the source of IdeaPlay because of the very apparent similarities between the two products. Well, of course. YES. The IdeaPlay is nothing short of a knockoff. It isn't difficult to grasp why IdeaUSA would want to copy (notwithstanding the fact that it's illegal) the exact makeup of Fuhu's kiddie tablet. The Nabi has nabbed more than $118 million in revenue, amounting to a glorious growth of 42,148% in just three years. (WHY DIDN'T I CREATE THIS?!) I say all of this to make the following point: to win a trade dress case, the makeup of your product needs to be distinct or well known by the public. The cute round edges of this children's tablet are what make it work, and this design is clearly favored by consumers.
While the Nabi tablet ranges from $100 for the kindergarten version to $290 for the preteens-early-adolescents rendition, IdeaPlay is currently selling on Amazon for a solid $129. Welp. I know which gift would be bought in my household this Christmas season. And for a product that looks almost identical to its legitimate, though more pricey, counterpart? Why not? From an intellectual property standpoint, this is deliberate theft. Fuhu is rightfully seeking punitive damages here. IdeaUSA intentionally sought to capitalize off of the financial gain generated by the Nabi. Fuhu's design was placed on the market first. The only visible difference between the two products is that the IdeaPlay has its camera placed on the boundary of the tablet, as opposed to being affixed to the touch screen like the Nabi.
This brings me back to the Victoria's Secret case I covered a few weeks ago. There is the same blatant intellectual property theft occurring in both cases. Which brings me to my next question -why are businesses disregarding trademark law? Definitely a topic worthy of some coverage. It's starting to seem as though the Lanham Act carries no weight, or at least not enough to deter competitors from swiping phrases and designs every week.
Gena.
—
Featured image courtesy of [LadyDragonflyCC – >;< via Flickr]