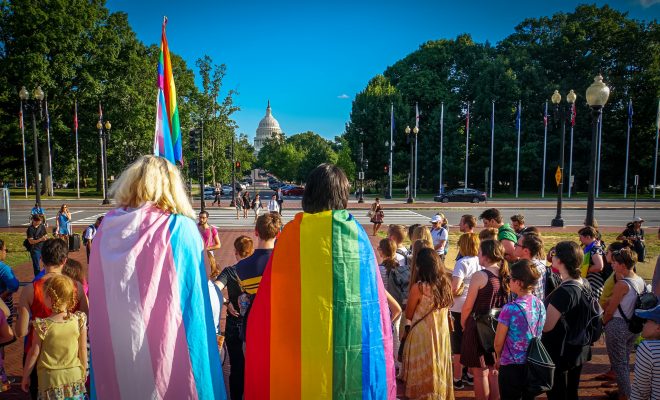 Image courtesy of Ted Eytan; License: (CC BY-SA 2.0)
RantCrush
RantCrush Top 5: July 26, 2017
By
|
Welcome to RantCrush Top 5, where we take you through today's top five controversial stories in the world of law and policy. Who's ranting and raving right now? Check it out below:
In a surprise series of tweets this morning, President Donald Trump announced a new military policy. Per Trump's tweets, he plans on banning trans people from any and all military service.
After consultation with my Generals and military experts, please be advised that the United States Government will not accept or allow……

— Donald J. Trump (@realDonaldTrump) July 26, 2017
….Transgender individuals to serve in any capacity in the U.S. Military. Our military must be focused on decisive and overwhelming…..

— Donald J. Trump (@realDonaldTrump) July 26, 2017
….victory and cannot be burdened with the tremendous medical costs and disruption that transgender in the military would entail. Thank you

— Donald J. Trump (@realDonaldTrump) July 26, 2017
It's unclear which "generals and military experts" he consulted with, but this announcement marks a major departure from current military policy. Last year, it was announced that trans individuals would be able to serve openly in the military. It's also unclear what will happen to trans people already serving. Exact numbers are, understandably, hard to quantify, but it's believed that approximately 1,320-6,630 trans Americans currently serve. But their medical care, which Trump cites as the reasoning for precluding them from service, contributes to a miniscule percentage of Department of Defense health care expenditures. Estimates put caring for trans people in the military anywhere from $2-8 million. For context, the DoD's total yearly health care spending is to the tune of $50 billion.
There are a lot of details still to come, but right now, it seems clear that this move was at least partly political:
Just spoke to a Trump administration official about the transgender military decision. Here's what they said… pic.twitter.com/eOWdvlxTfd

— Jonathan Swan (@jonathanvswan) July 26, 2017