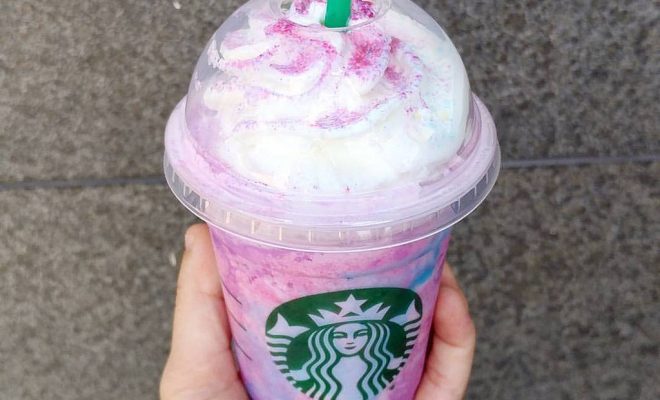 Image Courtesy of PROBrittReneePhotography : License (CC BY-SA 2.0)
IP & Copyright
Unicorn v. Unicorn: Starbucks Sued Over Mystical Frap
By
|
Colloquially speaking, the term "unicorn" is often used to describe something that's pretty unique. Well, that definitely wasn't the case with Starbucks' now-extinct "Unicorn Frappuccino," according to a new lawsuit filed against the company.
Williamsburg coffee shop The End Brooklyn is suing the green-strawed giant, claiming it ripped off its popular "Unicorn Latte" and created an unfair competitive advantage.
The End introduced its $9 Unicorn Latte in December and applied to register the name with the United States Patent and Trademark Office in January. The application is still pending.
But even though "latte" is in the drink's name, it actually doesn't contain coffee or milk. Instead, it's made up of a latte blended fresh ingredients such as cold-pressed ginger, lemon juice, cashews, and maca root–while Starbucks' drink is made up of a whole lot of sugar and food coloring.
"The Unicorn Latte has been the most popular product we've created to date, so we were shocked and disappointed when Starbucks came out with the Unicorn Frappuccino, which is similar to our product in name and appearance, but has none of its healthy ingredients," The End co-owner Bret Caretsky said in a statement.
The Unicorn Frappuccino was available in stores from April 19-23. The pink-and-blue drink quickly boosted Starbuck's third-quarter earnings, inspiring the brand to announce more "Instagramable" drinks to come.
Missed out on the Starbucks Unicorn Frappuccino? Fear not, there's a new DRAGON version out now https://t.co/Fo7lTVwKmg pic.twitter.com/0spOv7nstw

— Daily Mirror (@DailyMirror) April 26, 2017
The End claims Starbucks' Unicorn Frappuccino is "deceptively similar" to its Unicorn Latte, to the point where it "caused consumer confusion whereby customers began referring to Starbucks' product as a 'Unicorn Latte,' " and "began asking employees at The End to serve them a 'Unicorn Frappuccino,'"according to the lawsuit.
Starbucks fired back with its own official statement:
We are aware of the claims and believe they are without merit. The Starbucks Unicorn Frappuccino blended beverage was inspired by the fun, spirited and colorful unicorn-themed food and drinks that have been trending in social media. The beverage was offered for a limited time in April and is no longer available in our stores.
The End is seeking an undisclosed amount of money for damages–although some reports place the number at $10 million–and a public apology, according to the lawsuit. However, it's unlikely that it will ever see a dime since it technically holds no copyright for the latte name and Starbucks no longer sells the drink.
Check out the full lawsuit below.
Unicorn Complaint by Eater.com on Scribd