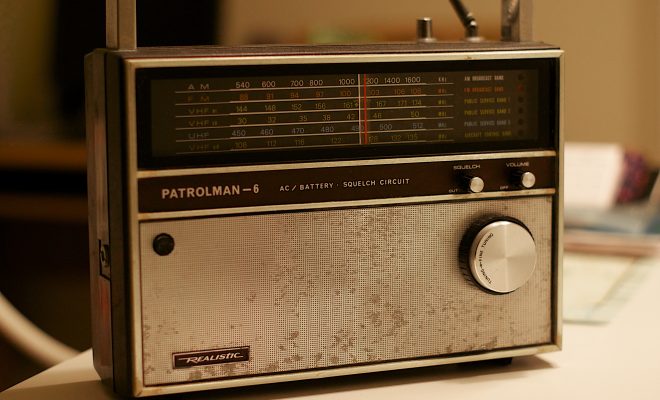 Image courtesy of Alan Levine; License: (CC by 2.0)
IP & Copyright
Radio Stations vs. Songwriters: Will Your Favorite Music Be Affected?
By
|
Grab your aux cord, because there's a possibility that your favorite radio station is about to lose the rights to a lot of music.
A legal dispute between music rights organization Global Music Rights (GMR), which represents songwriters for artists such as Pharrell, Drake, and The Beatles, and the Radio Music Licensing Committee (RMLC), a group that represents commercial radio stations in music licensing matters, could pull a lot of songs by major artists off of radio stations nationwide.
GMR, a performing rights organization founded by former entertainment executive Irving Azoff, claims in its lawsuit that current licensing fees are too low, causing songwriters to be under-compensated. GMR's suit against RMLC reportedly accuses radio stations of acting as a "cartel" that works to keep payments to songwriters low. The lawsuit demands that these fees be raised.
In its dueling lawsuit against GMR, RMLC accuses the organization of trying to "force the radio industry into paying exorbitant prices for a license to the musical works it claims are covered by its repertory, with a credible threat of financially ruinous copyright infringement litigation." Calling GMR's objectives "unlawful," the lawsuit claims that GMR has been luring away songwriters from other performance-rights organizations ASCAP and BMI with promises of higher compensation. This would force radio stations to give in to demands of higher licensing fees, or else risk losing a whole roster of songs.
ASCAP and BMI have agreed to pay royalty rates to artists at rate of 4 percent of stations' revenues, according to Rolling Stone.
If the dispute is not resolved, it could mean that many stations would be unable to afford the licensing fees for songs written by many of the top songwriters of today. Songwriters represented by GMR are reportedly responsible for 7.5 percent of all songs on the radio.
In the midst of RMLC's legal battle with GMR, the organization also just signed an agreement with ASCAP to increase royalties for ASCAP members. The agreement seemed to be reached amicably, and the RMLC chairman seemed to aim a subtle jab at GMR in a statement to Billboard: "This agreement demonstrates how the creative and music user communities can work together in good faith to produce an outcome that is positive for both sides."
This legal battle could potentially turn out to be a big one for the radio industry, as it struggles to survive in the era of digital music.
Editor's Note: This article has been modified to make a correction to the names of artists with songs written by GMR-represented songwriters.