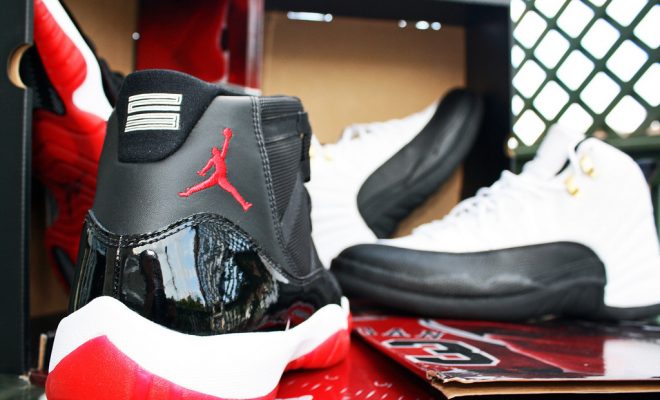 Image Courtesy of Angel Navedo; License: (CC BY-ND 2.0)
IP & Copyright
Michael Jordan Wins Four-Year-Old Trademark Lawsuit in China
By
|
His unmistakeable bald-headed silhouette, arm outstretched and palming a basketball, adorns a Chinese sports company's products and its nearly 6,000 storefronts. His transliterated name in Mandarin is Qiaodan (pronounced "chee-ow dahn"), which doubles as the company name, Qiaodan Sports Company. But on Thursday, China's highest court ruled that Michael Jordan, whose name is recognized and monetized from Brooklyn to Beijing, owns the legal rights to the Chinese equivalent of his name.
Jordan initially filed the trademark lawsuit in 2012. As recently as last July China's Supreme People's Court ruled in favor of Qiaodan; lower courts ruled the same. But the highest court reversed those decisions on Thursday, giving Jordan a potentially precedent-setting victory. "Nothing is more important than protecting your own name, and today's decision shows the importance of that principle," Jordan said in a statement. Qiaodan officials, in a statement through their Weibo account, said they respected the ruling.
Trademark lawsuits in China, a country rife with cheaply made ripoffs, usually favor the first party to file the trademark. This ruling is unusual and, some legal analysts say, can set a new standard for Chinese companies that push the limits of trademark infringement and questionable branding practices. It is also not the first time a major U.S. brand has fought companies in Chinese courts. In May, Apple lost a lawsuit involving a Chinese company that sold leather products stamped with the iPhone trademark.
Michael Jordan beat Qiaodan in China's Supreme People's Court. He really is the GOAT: https://t.co/bohQBWrIIv pic.twitter.com/SA0BP726iO

— SoleCollector.com (@SoleCollector) December 8, 2016
The U.S. Chamber of Commerce welcomed the ruling, saying in a statement: "The Court has called an intentional foul and sent a clear message of deterrence to those who file trademarks in bad faith." The statement continued, saying that the court's decision is "about creating a legitimate marketplace where consumers can trust the products they buy."
A family-owned business based in the southern Fujian province, Qiaodan first registered the "Qiaodan" trademark over a decade ago. Jordan sued in 2012. "It is deeply disappointing to see a company build a business off my Chinese name without my permission, use the number 23 and even attempt to use the names of my children," he said in a statement at the time.
Jordan's Chinese name will return to China's State Administration for Industry and Commerce. And while the Chinese sportswear company will be forced to re-brand, the court did not grant Jordan full ownership of his Chinese name. The court said the pinyin, or romanized version of the name "Qiaodan" is a fairly common name that is not exclusively linked to the basketball legend.