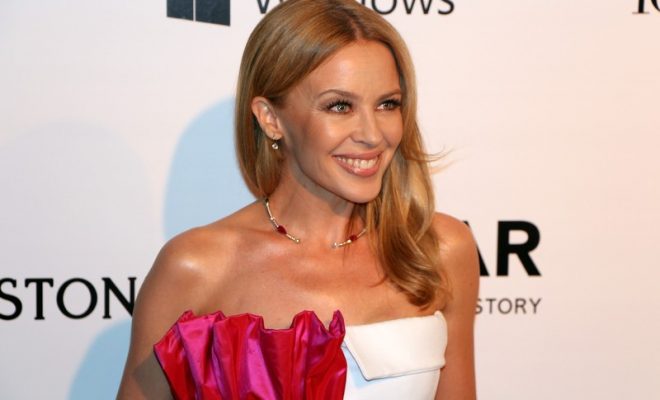 Image courtesy of Renan Katayama; license: (CC BY-SA 2.0)
IP & Copyright
What Happened in the Kylie vs. Kylie Legal Battle?
By
|
A two-year legal battle between the world's two most well-known Kylies seems to be settled…for now. In 2015, Kylie Jenner, who became famous thanks to the reality show "Keeping Up With The Kardashians," attempted to trademark her first name. She filed a request with the U.S. Patent and Trademark Office (USPTO) so that she could use it for advertising purposes in the U.S.
But Australian pop legend Kylie Minogue wouldn't have it. Her team filed a notice of opposition in February 2016, claiming that Jenner trademarking their shared first name would damage the pop diva's brand.  Minogue has sold perfume, make up, skincare products, jewelry, and other items under her own name. The opposition notice describes her as an "internationally renowned performing artist, humanitarian and breast cancer activist" who is widely known by her first name.
Kylie Minogue wins a legal battle against Kylie Jenner over the "Kylie" name trademark: https://t.co/RX0gIIlVs9 pic.twitter.com/0hJROzAGuq

— Entertainment Weekly (@EW) February 7, 2017
Even though most young Americans now associate "Kylie" with the Kardashian-Jenner clan's youngest, Minogue has been a globally-known pop star since 1979. And her lawyers didn't have very nice words for then-19-year-old Jenner when she filed the lawsuit: "Ms. Jenner is a secondary reality television personality," whose "photographic exhibitionism and controversial posts have drawn criticism from, e.g., the Disability Rights and African-American communities," the notice of opposition read.
Minogue already has very similar trademarks such as "Kylie Minogue Darling," "Lucky–the Kylie Minogue musical" and "Kylie Minogue," as well as her website kylie.com. The musical doesn't exist yet, but she has plans to produce one some day. Shortly after filing the documents, Minogue tweeted:
Hello….. My name is KYLIE #lightyears

— kylie minogue (@kylieminogue) February 28, 2016
The case has been suspended at least twice in the past year due to settlement negotiations. On January 19, Minogue withdrew her opposition. Jenner's application for the trademark may proceed, and the case was listed as "terminated" on January 26, so it's possible that there was a quiet agreement reached.
In the midst of all this, Jenner released her cosmetic line "Kylie Cosmetics" last summer. She also lost a separate battle in which she aimed to trademark her full name in November 2015. She planned to use "KYLIE JENNER" to sell a very long list of clothing and accessories–"Belts; Bottoms; Coats; Dresses; Footwear; Gloves; Headbands"–and so on. But the USPTO denied the request, as the name is "confusingly similar" to other trademarks such as totally unrelated clothing brand "Kylee," and Jenner's brand with her sister, "Kendall and Kylie." But Jenner filed an appeal on January 23, so the process is likely not over yet. Seems like Jenner's lawyers have been pretty busy!