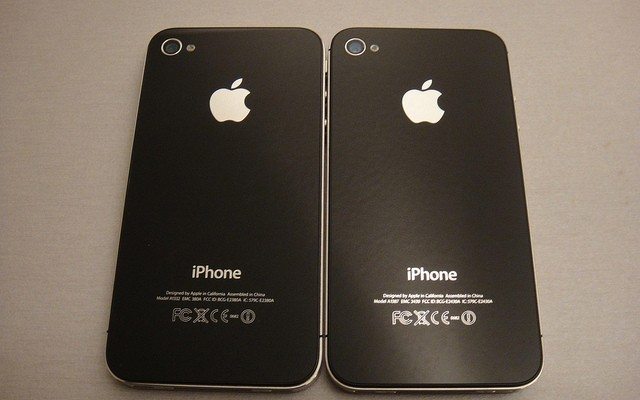 IP & Copyright
Samsung Ban Upheld: Why Apple Can't Stop Won't Stop
By
|
Apple recently requested an import ban against a few of Samsung's products, including their smartphones and tablets. I doubt that this would come as a surprise to anyone familiar with Apple's growing monopoly on mobile devices. But coming from a true Apple junkie, I cannot say that I stand by their grand scheme to overtake the technology market based on their keen ability to appeal to aesthetics.
The International Trade Commission had determined that Samsung violated two of Apple's patents: one pertaining to the functionality of touch screen capability and another relating to headphone recognition.  The Korean company requested the ban be overturned on public policy grounds, which I agree is a suitable argument to make judging by the tit-for-tat activity that has been arisen between the two companies. But the kicker is, the Obama administration has decided that they will uphold this ban, resulting in a huge win for Apple.
Now, at first look, you may think 'OK, what's the problem?' It is abnormal for the President to overturn the ITC's decisions. And it's worth noting that the ban will largely affect Samsung's older products, and thus, will not result in a significant impact on the availability of Samsung's current products.  So then why is Samsung arching its back over this decision if its newer products aren't to be dramatically affected?
Well…
In August, the Obama Administration vetoed the ITC's decision to ban certain Apple products, reasoning that the ban was incorrectly restricting the importation of products that were the result of standard essential patents — patents that cover inventions that must be utilized to meet technical standards. This is rarely done. It's bad enough for Apple to be continuously rewarded for their litigious behavior, but to reverse a decision in favor of them? It almost screams political nepotism. Following this decision, the South Korean government voiced that it was "disappointed" by this ruling.  Needless to say, this determination furthers Apple's powerful stance in the ongoing patent battles across the tech industry.
Amongst the accusations against Samsung that were not decided in Apple's favor was an alleged violation of a design patent regarding the overall look of the iPhone. US Trade Representative Michael Froman has explained that the decision to uphold the ban is based on "policy considerations, including the impact on consumers and competition, advice from agencies, and information from interested parties." Oh, that doesn't leave a generic impression on me at all. -__- If anything, policy and competition considerations should instruct fairness in the industry so that one company isn't granted extraordinary favors on account of their economic girth and geographic residence.
The juxtaposition of the two rulings may have given rise to trade implications, such as the favoring of a company's national origin. These assertions were even raised by Samsung in their request to overturn the ban. However, Froman has stood firm in his position that the two scenarios were factually different and that nationality was not considered in the determination. Ehhh.
Again, even as the owner of an iPhone, iPad, iTouch, and Macbook (don't judge me, you shouldn't judge people with addictions), I can't support the government's efforts to thwart competition in any industry. While Apple showcases the "cool" status symbol our subcultures so anxiously desire, no one can negate the innovative choices that Samsung has brought to the table for consumers.
Hasn't anyone had a discussion with a techie eager to explain why Droid is better than iOS? At this rate, we may be on our way to having more limited debates if manufacturers that license Droid are having the rug yanked from beneath them.
Gena.
—
Featured image courtesy of [renatomitra via Flickr]