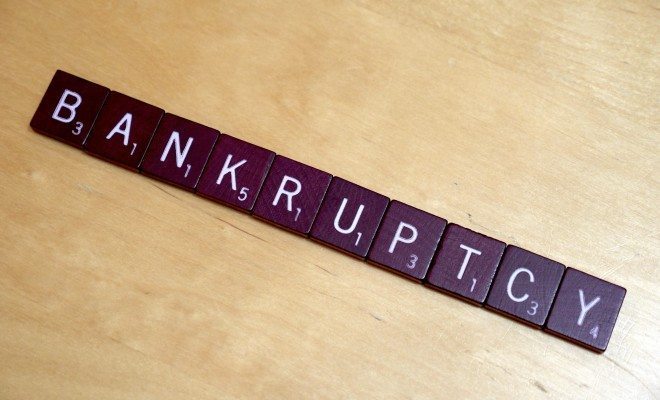 Image courtesy of [Simon Cunningham via Flickr]
IP & Copyright
Aereo: The Martyr Files for Bankruptcy
By |
I am wearing all black as I write this because it might as well be a funeral.
Sadly, Aereo is dead. The startup–which I had once believed to be a potential comeback kid has reached the end of its long and arduous battle; however, in a desperate attempt to retain hope, I am consoled by the revolutionary impact the small company seems to have made on the television industry. Aereo, a service provider that utilized small antennas to transmit broadcast signals to individual subscribers, filed for bankruptcy protection last week. Founder and CEO Chet Kanojia wrote in a letter to consumers:
We have traveled a long and challenging road. We stayed true to our mission and we believe that we have played a significant part in pushing the conversation forward, helping force positive change in the industry for consumers.
Despite valiant efforts, Aereo just could not overcome the legal and regulatory opposition that came after the Supreme Court decided Aereo's business model was illegally violating copyright.
Shortly after the decision was released, Aereofiled for a cable license necessary for continued operation; however, the "Plan B" approach did not prove to be lucrative as the recent bankruptcy decision is Aereo's best hope for maximizing its remaining value. With the filing for Chapter 11 reorganization proceedings, Aereo can put its legal woes behind it and sell any remaining assets that exist in the company. Lawton Bloom of Argus was appointed to serve as Chief Restructuring Officer.
William Baldiga, Aereo's lawyer, announced that an auction of assets should occur on February 17, 2015, pending an approval hearing. "The company is now highly focused on devoting all its energy and limited resources to a transaction that will produce the highest and best return for our creditors and shareholders."
U.S. Bankruptcy Judge Sean Lane granted various requests submitted by Aereo to allow what is left of the company to remain active during the liquidation period. Aereo has fired 75 of its 88 employees and greatly decreased remaining employee pay. Kanojia's salary was cut in half.
While Aereo barely gained footing before its huge legal battle, the service forced major broadcasters to play offense instead of defense, recognizing a definitive hole in the cable market. Cord-cutters need programming too and Aereo may be the catalyst for a new business trend. Current broadcsting companies have already begun recognizing the internet television demand. CBS recently announced CBS All Access, a streaming service available by subscription for a $5.99 monthly fee. HBO also recently announced a streaming service independent of a cable subscription.
Although only existing content companies are dominating internet television by way of new services, it's only a matter of time before new startups, supported by cloud technology, appear. The FCC is bracing itself for such an occurance. Last month, FCC chairman Tom Wheeler proposed a new rule that would allow internet television providers to license programming in an identical way to current cable and satellite companies. In an official FCC Blog post, Wheeler wrote:
Aereo recently visited the Commission to make exactly this point – that updating the definition of an MVPD [multichannel video programming distributor] will provide consumers with new choices. And perhaps consumers will not be forced to pay for channels they never watch.
So, although we are in a state of bereavement, heartbroken to see Aereo go, it will forever be the internet TV martyr that paved the way for the future of subscription streaming services.
Thank you, Aereo, for such innovation. You will be missed.