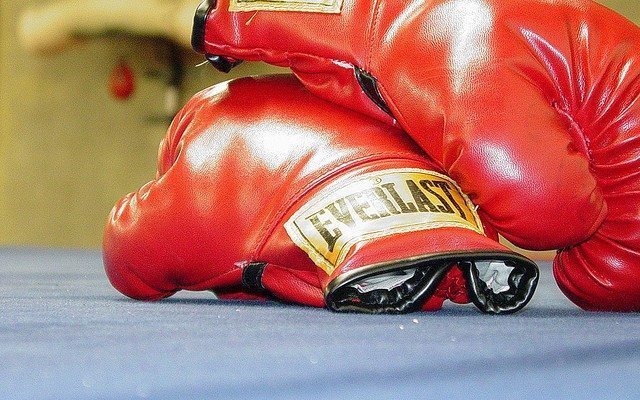 IP & Copyright
Aereo: The Comeback Kid?
By |
Introducing first, in one corner, weighing the equivalent of nine justices, hailing from Washington D.C., backed by broadcasters, the well educated, ever respected SUPREEEEME COURT!
In the other corner, less than one pound and the size of a dime, young and feisty, hailing from New York, the crowd favorite, the underdog, the AEREO ANTENNAAAA!
Well, folks… we all know how this fight ended. The Supreme Court, in a 6-3 decision, beat Aereo's butt on the grounds of copyright infringement.
Nobody thought that Aereo, bruised and beaten from being on the ropes, would ever return to the ring. But have we found our comeback kid? It seems Aereo wants to brawl after broadcasters requested that a New York court order Aereo to cease business across the country. In new court papers, Aereo demands another chance. The Internet television provider insists it be given the necessary cable license for operation, legally allowing it to transmit broadcast TV shows.
"It would be illogical and fundamentally unfair to find that Aereo's 'Watch Now' functionality is a 'cable system' …for the public performance analysis, but is not entitled to a compulsory license under the same," Aereo asserts.
Odds are up in the air for this aggressive little company. A competitor of similar build, ivi TV was recently shot down after also requesting the same compulsory license in New York. So, why is the crowd still cheering for Aereo? Its individual attention to its fans! ivi TV's transmissions were nationwide while Aereo only offered shows to those who subscribed to its service. This slight difference in technique can be just enough to bring victory to Aereo in this rematch with the judicial system.
Aereo enters this match insisting it's a clean fighter, reminding the courts that it has "failed to show any imminent irreparable harm." The company asks, "What better proof could there be that claimed harms are not imminent…than what actually happened when the complained-of actions went on for years?" Hope for this underdog comes from statements like that of Supreme Court Justice Stephen Breyer who has said that there are no "behind the scenes technological differences" that discern Aereo from actual cable companies.
Meanwhile, more fighters are gearing up to enter the competition. In an attempt to fill the Aereo void, TiVo has come forward with its new 'OTA' device, and Roku has plans for smart televisions with Aereo-like technology already integrated into the devices.
Let's not forget about the common theme in all of this, however: that damn cloud. Problems surrounding Cloud service have not specifically been addressed, even in the Supreme Court opinion of Aereo's ruling. Not wanting to overreach, the Justices cited that they could not "answer more precisely how the Transmit Clause or other provisions of the Copyright Act will apply to technologies not before us… Questions involving cloud computing (remote storage) DVRs and other novel issues not before the Court… should await a case in which they are squarely presented."
So, much like a cloud, the fate of this new technology is still up in the air. For now, all we can do is follow the IP scuffles that occur on the ground and in the courtroom.
—
Alexandra Badalamenti (@AlexBadalamenti) is a Jersey girl and soon-to-be graduate of Fordham University in Lincoln Center. She plans to enroll in law school next year to study Entertainment Law. On any given day, you'll find her with big blonde hair, high heels, tall Nashville dreams, and holding a newspaper or venti latte.
Featured image courtesy of [Kristin Wall via Flickr]