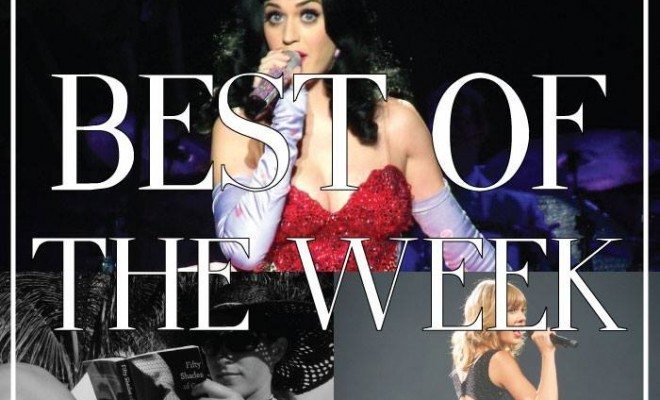 Blogs
ICYMI: Best of the Week
By
|
Copyright law took center stage last week as not one but two famous singers took vendors and fans to court over their intellectual property. The number one article of the week is from Anneliese Mahoney who brought us the case of Katy Perry versus the vendor who produced 3-D figures of the infamous "Left Shark" from Perry's Superbowl halftime performance; the second most popular post was from writer Morgan McMurray who threw the flag on "50 Shades of Grey" and its abusive storyline; and the number three article, from writer Alexis Evans, details Taylor Swift's legal action against Etsy vendors making a buck off her song lyrics. ICYMI, here is the best of the week from Law Street.
#1 Katy Perry Claims Left Shark is Her Intellectual Property and Files Suit
Katy Perry's halftime performance at last week's Super Bowl was really great, but it wasn't without its moments of humor. Unfortunately, one of those moments of humor has now sparked the pop star's legal team to file a lawsuit. Read full article here.
#2 Fifty Shades of Grey and Abuse
You may have heard of a small erotic "novel" (I use the term loosely), which once started off as Twilight fan fiction and has become a worldwide, bestselling trilogy soon to be a major motion picture. I am of course referring to the phenomenon known as Fifty Shades of Grey by E.L. James, which follows the story of timid Anastasia Steele and her BDSM-loving boyfriend Christian Grey. Read full article here.
#3 Taylor Swift vs. Etsy Vendors: Singer Trademarks Song Phrases
America's red-lipped singing sweetheart Taylor Swift is at the center of another intellectual property dispute, this time with vendors on Etsy. The dispute is over several items, including t-shirts using her likeness and candles adorned with her lyrics. Swift's legal team sent several vendors on the online DIY marketplace cease and desist letters demanding the immediate removal of their trademark-infringing products. Read full article here.