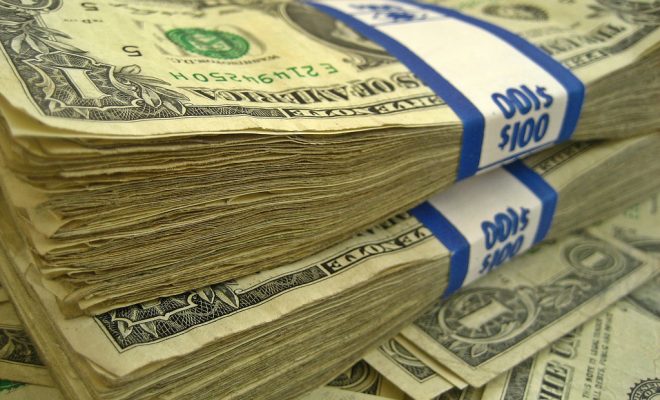 "Cash" Courtesy of 401kcalculator.org/401(K) 2012 License: (CC BY-SA 2.0)
Humor
Sean Spicer's Public Venmo Receives Lots of Requests
By
|
From sharing an Onion article about himself, to tweeting out what some have speculated are his own passwords, White House Press Secretary Sean Spicer may not be the most technologically-savvy person. So it comes as no surprise that the internet has reportedly discovered his public Venmo account.
The podcast "Who? Weekly" first tweeted about the existence of Spicer's rumored account after it was discovered by a fan of the podcast. Venmo is a mobile app that allows people to send and request money from each other, so naturally users took advantage of the opportunity to ask Spicer to cover their expenses.
It's recently come to our attention that @seanspicer is on Venmo, and that he is being trolled pic.twitter.com/zQO23BVYWG

— Who? Weekly (@whoweekly) February 7, 2017
After Spicer claimed that demonstrators who protested President Donald Trump's immigration ban were paid, one person asked him to put his money where his mouth is.
@whoweekly @seanspicer yaaas pic.twitter.com/8eZAWFQFyF

— Sara B. (@saraannb) February 7, 2017
Others threw in a reference to Kellyanne Conway's made-up Bowling Green Massacre story.
I Venmo requested money from Sean Spicer for the imaginary bowling league we're in together pic.twitter.com/rptdVj3Svc

— Sarah Wainschel (@Swainsch) February 7, 2017
Sent @PressSec a venmo request to help those in need: #BowlingGreenMassacre pic.twitter.com/VZPyWeeYgQ

— Brittany Switzer (@britswitz) February 7, 2017
Concert tickets can be expensive, so why not ask Sean Spicer for help?
.@seanspicer has a public Venmo so I've asked him to pay for my @ladygaga tickets pic.twitter.com/XD4xXWMZMg

— Ira Madison III (@ira) February 7, 2017
A couple of people were stressed  out about the last couple of weeks, and wanted some reimbursement.
https://twitter.com/fransquishco/status/829060357943619586
Sean Spicer is on Venmo #TheMoreYouKnow pic.twitter.com/yyZrrBDJLb

— Jamie (@jlew8) February 7, 2017
Unsurprisingly, people got political.
Sean Spicer has a public Venmo. pic.twitter.com/zYSx6J6WDW

— Carrie Courogen (@carriecourogen) February 7, 2017
And of course, they poked fun at his feud with Dippin Dots and his unusual habit of eating at least two and a half packs of chewing gum each day.
Turns out Sean Spicer's Venmo is public, feel free to request anything @seanspicer pic.twitter.com/vbIgV3dLfW

— Kyle Campbell (@Kyle_C_Campbell) February 7, 2017
He's on venmo @seanspicer pic.twitter.com/3kpgjUgff8

— kaki king (@KakiKing) February 7, 2017
But those who got a response learned that Spicer wasn't feeling too generous.
That's disappointing. pic.twitter.com/zMbnViJfuh

— Janie Stolar (@JanieFierce) February 7, 2017
Whether or not these Venmo users get paid, the situation may make great material for Melissa McCarthy's next "Saturday Night Live" appearance.