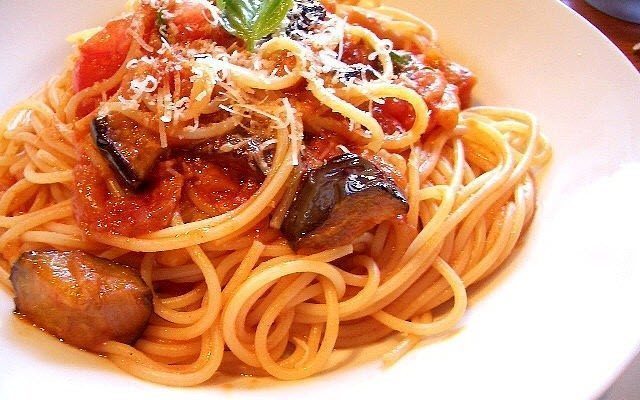 Image courtesy of [Kanko* via Flickr]
Humor
Men Buck the Atkins Diet Trend, Steal Trailer Full of Pasta
By
|
If I were to ever become a thief, my first choice of items to steal probably would not be pasta. I suppose perhaps if I was a really hungry thief and there was a plate of spaghetti sitting right there on a counter with nobody looking at me it would be a different story. But in general, I cannot see myself ever joining the illegal pasta game. So I feel it is pretty safe for me to say that I would definitely never try to steal a trailer filled with thousands of dollars worth of pasta. (Aside: is there some sort of black market for pasta that would make this worth it? I could always be convinced to change my mind if I had the right motivation.)
Apparently, though, these four guys from New Jersey do not have the same life goals as me. Because they were recently arrested for doing just what I would never do: stealing a trailer full of pasta.
Now, if I just had a need to discuss pasta-related crimes, I could have talked about the guys who got caught after robbing a Build-a-Burger in New York when the police followed their trail of macaroni salad, which I'm sure they left in a Hansel-and-Gretel-type plan to eventually find their way back to the Build-a-Burger and return their steal. So, thanks for ruining that act of conscience, police.
However, I'm not as interested in how pasta can foil your robbery attempts as I am in how it might influence you to start a life of crime. Thus, the trailer full of pasta theft.
Here is what happened:
Four men stole a trailer of pasta. Said trailer was parked on the street. Said street contained police doing surveillance. The thieves pulled up to the trailer in a car and a tractor. They hooked the trailer to the tractor and tried to drive away where they were no doubt going to fence the pasta for big bucks.
However, this is where the whole "police surveillance" hurt them: this particular trailer had been reported stolen a few days before the tractor pulled up to haul it away. Ergo why a pasta trailer was getting so much cop scrutiny and why it was so suspicious to see four guys attempt to remove it from its parking spot.
The tractor was pulled over and the men were arrested. Police ask that anyone with more information on this crime come forth with it by calling 908-474-8538. But even if you do not have information on this particular crime, if you just have any information on the pasta theft world in general, please contact me. Because it is really a confusing matter to me. I have to ask again, is there a thriving underground pasta ring out there that would make stealing this many carbs worth it? And if so, why? You know you can buy that stuff fairly inexpensively at most grocery stores, right? It just does not seem worth the jail time, if you ask me.