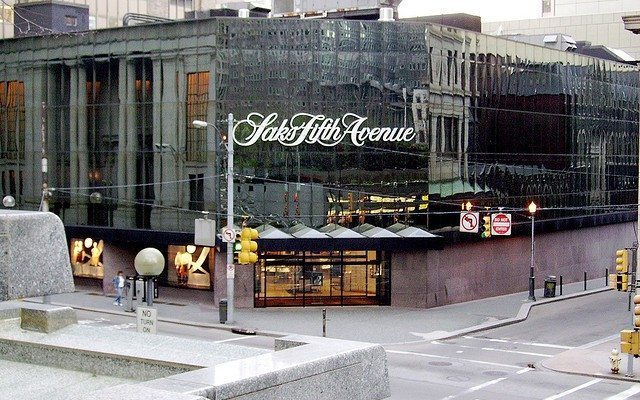 Image courtesy of [zyphbear via Flickr]
Fashion
Saks Defends Discrimination Against Transgender Employee
By
|
Last month, Saks Fifth Avenue took a page from the book of fellow upscale department store Barneys New York and attempted to justify its discriminative policies. But instead of partaking in racist actions against customers, Saks is discriminating against a transgender employee.
Former employee Leyth O. Jamal filed a sexual harassment and discrimination lawsuit against a Texas Saks, claiming she was fired for being transgender. So instead of owning up to its mistakes and offering an apology, Saks tried to find a loophole to justify its actions. The company claimed that Title VII of the Civil Rights Act of 1964 does not include trans* people. Meanwhile the Supreme Court has concluded that Title VII could qualify for discrimination "based on sex" in the past. And if that's not convincing enough for you, both the Equal Employment Opportunity Commission and the Justice Department have also ruled that Title VII includes people of any trans* identity.
While these laws should definitely be properly amended to explicitly mention people on the trans* spectrum, that doesn't get Saks off the hook. The company also insisted on using male pronouns to identify Jamal throughout its filings, even adding a "[sic]" every time it quoted Jamal referring to herself as female. Just as Leelah Alcorn's parents continued to refer to her as male in their statements, referring to a person by anything other that the gender that he or she has chosen is ignorant and just plain disrespectful.
It is absolutely unacceptable for Saks to try to get away with such putrid behavior when the fashion industry is peppered with people who identify all across the LGBTQ spectrum. It shouldn't be okay In any industry to mistreat trans* people, but it breaks my heart to hear that this is still happening in the progressive industry that I love. Both Saks and the government need to update their perspectives and become more inclusive of both trans* and LGBTQ people, so no one has to fall victim to discrimination, self-harm, and violence like Jamal, Alcorn, and Kimy Hartman all did.