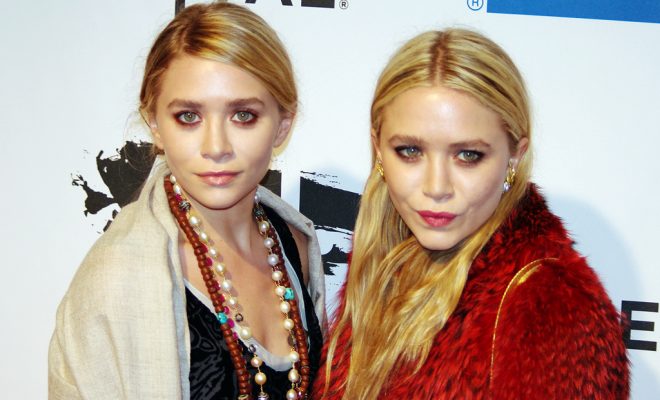 Image Courtesy of David Shankbone License: (CC BY 2.0)
Fashion
Mary-Kate and Ashley Olsen Settle Lawsuit from Unpaid Interns
By
|
Mary-Kate and Ashley Olsen settled a lawsuit from a group of former interns who allege they were never paid when they worked for the twins' fashion company, The Row. The Olsens will pay out $140,000, and each of the 185 interns that filed the class-action suit will receive $530.
The group of interns first sued the Olsens in 2015, with some of them claiming they worked 50-hour weeks and carried out the same work as company employees for no compensation or college credit. One design intern said she was hospitalized for dehydration as a result of working too hard. The suit argued that they should have received minimum wage and overtime.
The Olsens–whose empire is worth about $300 million, according to Page Six–aren't the only celebrities who have faced backlash from interns for owing them money. In July, instead of going to court, an intern who designed singer Aaron Carter's website crashed the page when Carter failed to pay him $50,000.
In 2013, PBS's Charlie Rose settled a lawsuit with a former intern who worked on his show, agreeing to pay about $110,000. In 2014, Lionsgate faced a lawsuit from a past unpaid intern at the "Wendy Williams Show." First daughter Ivanka Trump does not pay interns at her company either, according to a blog post on Trump's website written by an intern.
In 2014, Condé Nast–the media company behind magazines like The New Yorker, Vanity Fair, and Vogue–scrapped its internship program after getting hit with a lawsuit from two interns who said their pay amounted to less than $1 an hour.
In the debate over unpaid internships, critics have said that low-income students can be forced to miss out on the experience if they need paying jobs to handle all of their expenses. On the other hand, covering the cost of paid interns could mean that companies will have to limit the number of internship opportunities they offer.