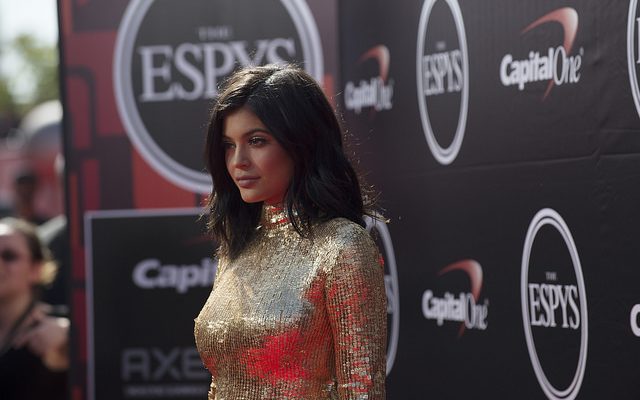 Image Courtesy of Disney | ABC Television Group: License: (CC BY-ND 2.0)
Fashion
Kylie Jenner's Jumpsuit Could Lead to a Lawsuit
By
|
Someone call the fashion police!
A fashion label that created a custom outfit for Rihanna is involved in a legal battle against another brand after Kylie Jenner sported their similar design.
The company L'Impasse Couture, which designed the green fringe jumpsuit that Rihanna wore after the 2016 MTV Video Music Awards, sent a cease-and-desist letter to The Dolls House fashion boutique for allegedly replicating the jumpsuit in white.
The dispute came to light when Jenner posted an Instagram photo of herself flaunting the jumpsuit earlier this week.
According to the letter, sent in September:
The Dolls House Fashion Ltd. has unlawfully represented a L'Impasse dress worn by  Rihanna by posting a photograph on Instagram claiming the design to be their own. L'Impasse has not granted [The Dolls House] the authority to commercially market their designs or given consent to make representations using L'Impasse's trademark.
However, The Dolls House is maintaining that they came up with the design before L'Impasse did. In a statement to Refinery29, it said:
We are the original designers of the jumpsuit, which you can find proof of on our Instagram timeline, where we have posted images [of it] since February, 2016. We designed the jumpsuit in September, 2015, and we actually had fabric made a specific way for this style. We have invoices for this fabric dating back to September 2015. The Lanna Cami Fringe Jumpsuit was officially launched in February 2016, and was added to our website, available for customers to order.
Though Jenner herself isn't involved in the case, she has been at the center of similar controversies before. In February, Jenner tried to trademark her own first name, and at the end of last month, she reportedly settled a deal with a makeup artist who accused her of plagiarism.