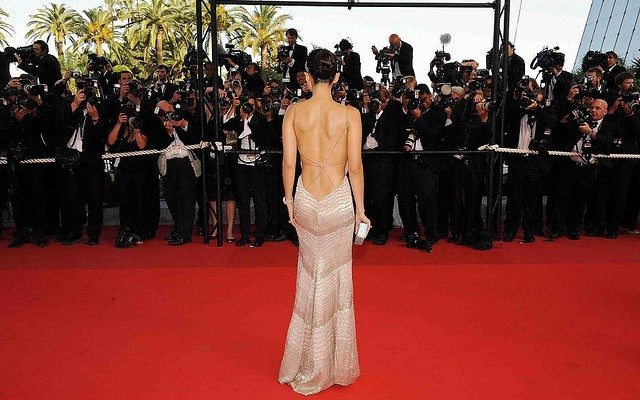 Image courtesy of [Vaibhav Abuja via Flickr]
Fashion
#AskHerMore But What? Feminism, Fashion, and Awards Season
By
|
Now that awards season is officially in full swing, it means that red carpet season is upon us as well. And as we watch the red carpet coverage there seems to be only one question that reporters are interested in asking female attendees: Who are you wearing?
This year, The Representation Project launched a campaign promoting the hashtag #AskHerMore. The idea is for red carpet reporters to ask female actors and entertainers about anything other than their appearance.
The whole reason I write here on Law Street is because I am in fact a woman who is interested in business, politics, and law (and yes I do identify as the "F-word"). But I'm a little different from most of the other Law Street ladies (and men), because I work in the fashion industry as well. While many might argue that law and fashion are like apples and oranges, my career is focused around fighting against that notion. That said, can #AskHerMore and the fashion industry exist in solidarity? Absolutely, but allow me explain why.
The main reason most attend a red carpet event is that their work is nominated or because they are being celebrated in some shape or form that evening. While reporters may want to ask first-time nominees what it feels like to be recognized, they're not going to ask someone like Meryl Streep the same questions for the umpteenth time. Asking what they're wearing can serve as a sort of ice-breaker for any nominee. I'm not so sure, however, that "What are you wearing?" should be the only question women or men on the red carpet are asked.
Also, the fashion and entertainment industries are both based on artistic forms of expression. You can't really have one without the other (Ahem, best costume design award?). But you also can't have art without politics either. In fact, the reason behind a given celebrity wearing a certain designer is strictly business. These celebs have contracts with fashion houses that require them to wear designs that are meticulously picked out and designed for a given public appearance. In turn, these designers get calls from clients the second the celeb reveals to the reporter what he or she is wearing.
That's not to say, however, that even celebrities aren't fed up with being asked about their appearance. Last month during the Golden Globes, several celebrities chose to pass on partaking in E! News's "mani-cam."
While I don't think there's anything wrong with reporters asking celebs what they're wearing, the idea behind #askhermore is that it shouldn't be the only thing they're asking. But what else are they supposed to ask in the few seconds that they have to interview them? I'm not sure. If it were up to me, I would just get rid of E! News' red carpet coverage altogether. It all gets covered online anyway. That way we can focus on the actual show and honoring these women for their work, while still preserving the Old Hollywood tradition or seeing celebs all dolled up in their best evening wear.