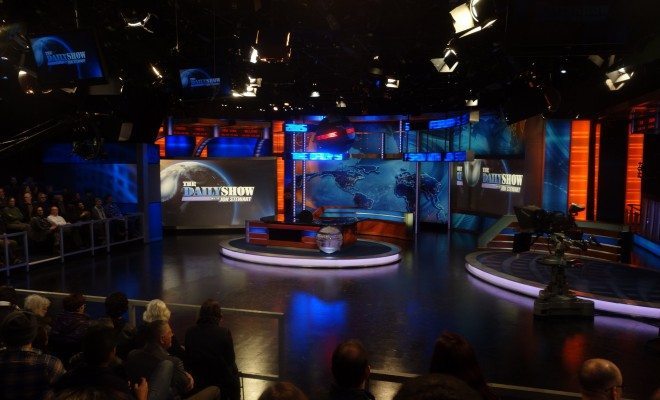 Image courtesy of [Nick Normal via Flickr]
Entertainment
Trevor Noah: First and Foremost a Comedian
By
|
I was heartbroken last month to hear that Jon Stewart would be leaving his seat on "The Daily Show" for presumably bigger and better things after an impressive 16 plus years as the show's host. Even though I was so sure that my girl Jessica Williams was primed to take Stewart's spot, I was both impressed and excited when Comedy Central announced yesterday that South African comedian Trevor Noah had been awarded the coveted position. The world appeared to be geared up to embrace Noah and his international spin on politics, until fans of the show began to comb through his Twitter account and found some old tweets that have been deemed offensive to both women and Jews.
.@Trevornoah, new 'Daily Show' host, faces criticism for tweets http://t.co/K7QeoYNGQz pic.twitter.com/CWa34wcgI2

— CNN Politics (@CNNPolitics) March 31, 2015
Some of the tweets in question include:
South Africans know how to recycle like israel knows how to be peaceful. — Trevor Noah (@Trevornoah) June 2, 2010
So she gets fat? RT @missdanibagel: When a woman is loved correctly, she becomes 10 times the woman she was before

— Trevor Noah (@Trevornoah) July 18, 2014
Almost bumped a Jewish kid crossing the road. He didn't look b4 crossing but I still would hav felt so bad in my german car! — Trevor Noah (@Trevornoah) September 18, 2009
This one is a gem.
A hot white woman with ass is like a unicorn. Even if you do see one, you'll probably never get to ride it.

— Trevor Noah (@Trevornoah) November 28, 2011
His comments have been called both anti-semitic and anti-feminist, but we need to take a second to remember one thing–Trevor Noah is a comedian. He's not a politician, school principal, or "real" news correspondent. He makes a living telling jokes and making people laugh, and while humor is in fact subjective, these tweets appear to have been intended as jokes.
He's not the first comedian to have his social media taken out of context, and he won't be the last. As a top source for televised comedy, Comedy Central likely understands this and doesn't seem to be putting too much stock in the controversy. I doubt Noah will lose his new position over this, but how he handles the situation will be telling.
Noah seemingly acknowledged the controversy Tuesday, sending out a tweet just before 9 a.m. Eastern time that read, "Twitter does not have enough characters to respond to all the characters on Twitter." The tweet was deleted shortly after. Maybe he's already learned his first social media lesson, at the very least: don't fuel the Twitter trolls.