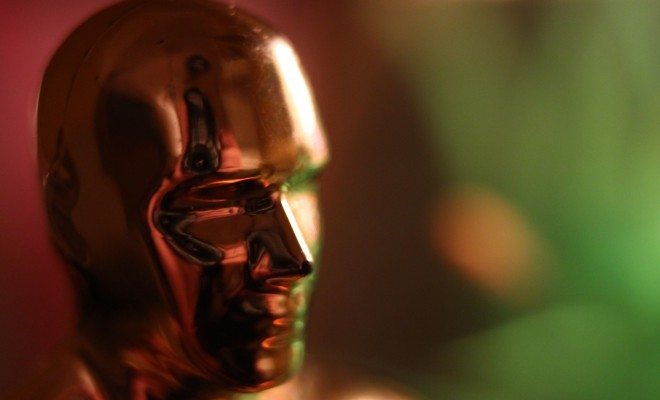 Image courtesy of [TempusVolat via Flickr]
Entertainment
Top Political Moments at the 2015 Oscars
By
|
It's a night of fanfare, excitement, and glamour. It's also a night to celebrate the best of the best in the filmmaking industry. But it's not that simple, either. Without further ado, let's open up the envelope and check out the top political moments of last night's Oscars.
Patricia Arquette's Call for Pay Equality
Patricia Arquette took home a big yet predictable win as Best Supporting Actress for her role in the film "Boyhood." But in her acceptance speech she did something equally big–she used her platform to speak out for pay equality. Arquette said:
To every woman who gave birth to every taxpayer and citizen of this nation we have fought for everybody's equal rights. It is our time to have wage equality once and for all and equal rights for women in the United States of America.
This speech, in addition to being awesome and dead-on, gave rise to quite possibly one of my favorite .gifs of all time–Meryl Streep and J-Lo cheering Arquette on.
If you say something that causes Meryl Streep and J-Lo to react like their team just won the Super Bowl, you know you're doing something right.
Arquette's call to action on pay equality came just a few months after the revelation that in some cases, women in blockbusters weren't being paid as much as their male counterparts. This realization came out of of the much-publicized hack of Sony Entertainment emails. And speaking of Sony…
President of the Academy of Motion Picture Arts and Sciences Speaks Out Against Sony Hack
Cheryl Boone Isaacs, the President of the Academy of Motion Picture Arts and Sciences made a short speech last night, and much of her focus was on the importance of avoiding censorship, a clear reference to the Sony Hack and ensuing concerns about airing "The Interview." Boone Isaacs exclaimed that as a film industry, everyone has "a responsibility to ensure that different opinions can be shared without fear of personal or professional attack. A responsibility to protect freedom of expression."
"CitizenFour" Wins the Best Documentary Award
Although this wasn't an obviously political moment, it definitely said something. "CitizenFour" chronicled the story of Edward Snowden and the leaks that he disclosed in 2013 before fleeing the country. Say what you want about Snowden, whether good or bad, it's clear that his actions certainly changed the quality of American discourse about privacy and surveillance.
Director Laura Poitras accepted the award, lauding Snowden for his actions. She stated:
The disclosures that Edward Snowden reveals don't only expose a threat to our privacy but to our democracy itself. When the most important decisions being made, affecting all of us, are made in secret, we lose our ability to check the powers that control. Thank you to Edward Snowden, for his courage, and for the many other whistleblowers. I share this with Glenn Greenwald and other journalists who are exposing truth.
Regardless of whether the "CitizenFour" choice was a political move, Poitras' speech almost certainly was.
Sean Penn's Greencard Comment
Of course, not all speeches and moments at the 2015 Oscars were political in a good way. Take Sean Penn's asshole remark, for example. Penn was announcing the Oscar for Best Picture, which went to "Birdman" by Director Alejandro González Iñárritu, who is originally from Mexico. Sean Penn opened the envelope, looked at it, then said "Who gave this sonofabitch a Greencard" before announcing "Birdman" as the winner.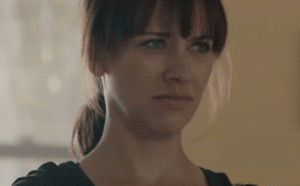 Now, Iñárritu has said he wasn't offended by Penn's joke; the two men have worked together in the past and are friends. That being said, the Oscars got a lot of flak this year for the vast majority of its nominees being very, very white. Penn's joke made that whiteness even more noticeable, by pointing out that in many ways, Iñárritu is an "outsider" in comparison to the norm of the nominees this year. While Iñárritu may have found it funny, it was not the time or place to make such an off-color joke.
Graham Moore's Beautiful Speech
Graham Moore wrote the adapted screenplay for "The Imitation Game," and when he came up to accept his award gave an amazing acceptance speech. If you missed it, I'd highly recommend taking a look:
Mental health issues, particularly depression and suicide, are something that are often talked about in hushed whispers or not at all. For Moore, a now-Oscar winning writer, to get up and talk about his own struggles with mental health sends a powerful message to anyone who may be struggling.
Common and John Legend's "Glory" Acceptance Speech
Recording artists Common and John Legend won the Oscar for their song "Glory" from the movie "Selma." Given their moving acceptance speech at the Golden Globes, everyone was expecting the same at the Oscars, and they did not disappoint.
While receiving their Oscar, Legend pointed out two of the most maligned issues in America today: restrictions in voting rights and the high level of black men who are incarcerated.  Legend stated:
We live in the most incarcerated country in the world. There are more black men under correctional control today than there were under slavery in 1850.
The Oscars had many failings this year–the Academy's approach to race being first and foremost. That being said, there were also a lot of great moments when those who work in the industry took matters into their own hands during acceptance speeches. Pay equality, mental health awareness, freedom of speech, and institutionalized racism are all pressing issues in this nation. The Oscar speeches won't solve any of them, but I applaud all those who took a stand for being very public voices for truly noble reasons.