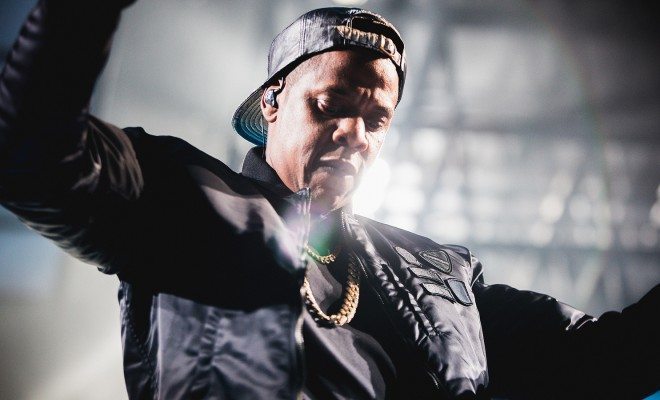 Image courtesy of [NRK P3 via Flickr]
Entertainment
Tidal: Music Industry Revolution or Expensive Setback?
By
|
How would you feel about a music streaming service with CD quality sound, video and editorial content, full offline capabilities, and exclusive tracks from your favorite artists? Sounds amazing, right? But is it worth ditching your free Spotify account for a $20-a-month fee? Rapper and business mogul Jay Z thinks that it is, and has enlisted a crew of Illuminati grade artists to back him.
The new music streaming website Tidal, also known as TidalHiFi, promises to revolutionize the music industry by becoming the first "artist owned" music streaming platform of its kind. That sounds like a great way to solve some of the problems artists have with the music industry, like getting next to nothing for music royalties. But it's not solving a problem for consumers–it's creating one. Tidal subscriptions will end up costing listeners $20 for high-definition streaming and $10 for regular quality, with no free ad-supported option.
The fact of the matter is that music listeners don't want to pay for music, especially when they can easily get it for free. Spotify, which is the current leader in online streaming, attempted to solve that problem by starting out with a free ad tier in its service that allows listeners to enjoy their music mixed with ads first before deciding whether or not to upgrade to the premium benefits of its subscription version, which costs $10. That worked for Spotify, but with no free version to entice listeners, convincing anyone to pony up $20 for Tidal is a tough sell.
One thing Tidal does have working for it is a list of top names in the music industry invested in it, including Nicki Minaj, Beyonce, Daft Punk, Rihanna, Kanye West, Madonna, Alicia Keys, and Taylor Swift. Convincing Swift to come back to online streaming is impressive, especially after the singer famously broke up with Spotify last year over a disagreement with how artists on the site are compensated. In a Wall Street Journal op-ed, she stated "valuable things should be paid for." Tidal's plan to offer a few exclusive tracks is nice, but still not a huge selling point. If Tidal were somehow able to make it so people could only listen to music from these artists on its site, they would really be getting somewhere.
You can watch some of the platform's celebrity supporters below in Tidal's press conference:
Not every artist supports the new platform. Singer Lily Allen was pretty vocal about her apprehension by voicing her first impressions of the site in a series of tweets that posed some valid concerns. Allen writes:
i LOVE Jay z so much, but TIDAL is soon expensive compared to other perfectly good streaming services, he's taken the biggest Artists

— lily (@lilyallen) March 30, 2015
made them exclusive to TIDAL (am i right in thinking this ?), people are going to swarm back to Pirate sites in droves

— lily (@lilyallen) March 30, 2015
sending traffic to torrent sites. up and coming (not yet millionaires) artists are going to suffer as a result.

— lily (@lilyallen) March 31, 2015
Making content exclusive to Tidal may in fact push people only interested in hearing these artists' music for free back to pirating sites as an alternative, which would make all artists suffer. While Jay Z's idea sounds cool, I'm not convinced it will somehow revolutionize the music industry. A greater quality music experience is definitely something to strive for, but it's also important to keep in mind consumers' desires and not just artists' pockets.