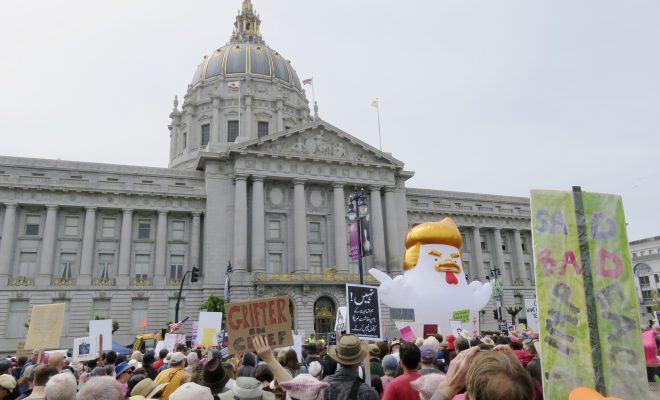 Image courtesy of Fabrice Floran; License: (CC BY-SA 2.0)
RantCrush
RantCrush Top 5: August 10, 2017
By
|
Welcome to RantCrush Top 5, where we take you through today's top five controversial stories in the world of law and policy. Who's ranting and raving right now? Check it out below:
In his seemingly never-ending quest to pick a fight with pretty much everyone in Washington, President Donald Trump has continued his spat with Senate Majority Leader Mitch McConnell by tweeting about him this morning.
Can you believe that Mitch McConnell, who has screamed Repeal & Replace for 7 years, couldn't get it done. Must Repeal & Replace ObamaCare!

— Donald J. Trump (@realDonaldTrump) August 10, 2017
Trump and McConnell have been exchanging words publicly since the Senate failed to pass a bill to repeal and replace the Affordable Care Act a few weeks ago. On Tuesday, McConnell claimed that Trump had "excessive expectations" about what Congress could accomplish in a short period of time. On Wednesday, Trump responded to that criticism, also through Twitter:
Senator Mitch McConnell said I had "excessive expectations," but I don't think so. After 7 years of hearing Repeal & Replace, why not done?

— Donald J. Trump (@realDonaldTrump) August 9, 2017
But if Trump actually wants any of his agenda to make it through Congress–take, for example, funding for the border wall–he can't really afford to alienate McConnell. This latest fight is seen by many as indicative of deepening tensions between the White House and Congress.