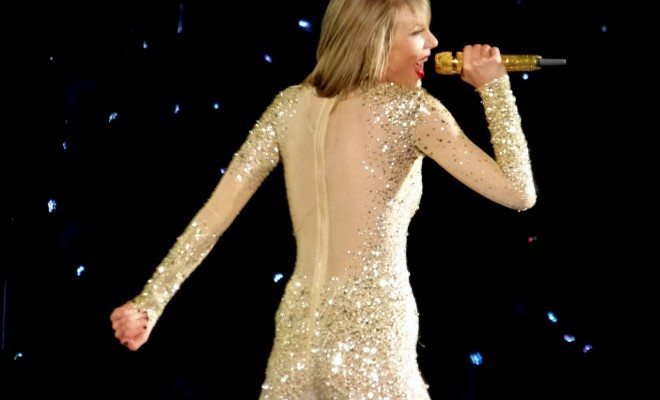 Image courtesy of [GabboT via Flickr]
Entertainment
Taylor Swift: Continued "Bad Blood" With Streaming Sites
Taylor Swift recently wrote a controversial open letter to Apple Music about its new music streaming feature. Apple Music was offering a free three month trial as one of the new streaming site's hottest features, but during that period artists and record companies would not be paid. That policy sparked Swift's wrath, and opened up a conversation about the ethics of streaming sites.
Swift said on her personal Tumblr account:
I'm sure you are aware that Apple Music will be offering a free 3 month trial to anyone who signs up for the service.

I'm not sure you know that Apple Music will not be paying writers, producers, or artists for those three months. I find it to be shocking, disappointing, and completely unlike this historically progressive and generous company.
Apple acquired Beats Electronics last year for $3 billion, and on June 8 it announced details about its new streaming music service and radio station at the Worldwide Developers Conference. 
One day after Swift's letter, Apple's Senior Vice President of Internet Software and Services, Eddy Cue, tweeted a response that Apple will change its royalty policy. 
#AppleMusic will pay artist for streaming, even during customer's free trial period

— Eddy Cue (@cue) June 22, 2015
We hear you @taylorswift13 and indie artists. Love, Apple

— Eddy Cue (@cue) June 22, 2015
Swift responded in  kind to the policy change:
I am elated and relieved. Thank you for your words of support today. They listened to us.

— Taylor Swift (@taylorswift13) June 22, 2015
While Swift and Apple Music got rid of their "Bad Blood" pretty quickly, this isn't the first time that she has challenged streaming services. Back in November 2014, Swift famously pulled her music from Spotify and kept "1989" off of steaming services.
I'm all for making money and handling it in whatever way you want, but to me, Swift seems a little selfish. She's one of the most prominent artists to remove her music from Spotify, and certainly one of the richest. Her letter went so far as to say,
This is not about me. This is about the new artist or band that has just released their first single and will not be paid for its success.
But Swift may be in the wrong with that argument. When the issue between Swift and Spotify arose, Spotify stated that the purpose of its streaming site was to prevent music lovers from downloading music illegally. Although artists aren't being paid as much as they would if they were selling a song or album, they certainly receive more money through sites like Spotify than if their songs were pirated.
So, it's easy to question whether Swift's intent is truly so generous. Furthermore, it's easy to imagine that she removed the music for her personal gain because she wasn't making as much money–just because Apple played along and fixed the problem for everyone doesn't absolve her. If she gets into any other arguments with streaming sites down the road, hopefully she uses her prominent status to benefit all artists involved, not just for her own personal gain.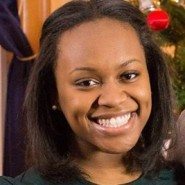 Angel Idowu is a member of the Beloit College Class of 2016 and was a Law Street Media Fellow for the Summer of 2015. Contact Angel at staff@LawStreetMedia.com.