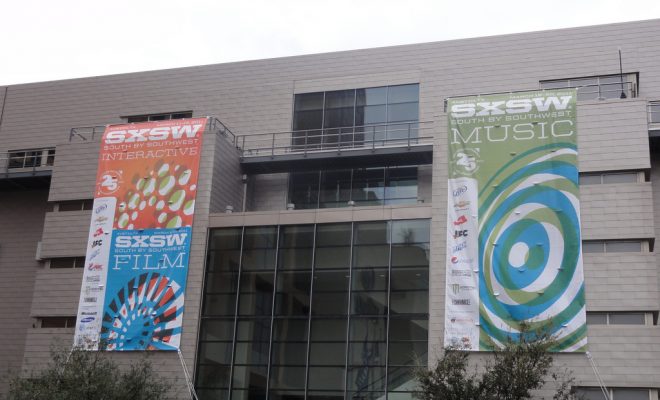 Image Courtesy of Marc van der Chijs; License: (CC BY-ND 2.0)
Entertainment
SXSW Contract Threatens to Report Artists to U.S. Immigration Authorities
By
|
On Thursday, Felix Walworth received the contract from the organizer of the music festival he would soon be playing, South by Southwest (SXSW). "If SXSW determines, in its sole discretion, that showcasing acts or their representatives have acted in ways that adversely affect the viability of their official SXSW showcase, the following actions are available to SXSW," the contract said. It listed a number of consequences, including: "SXSW will notify the appropriate U.S. immigration authorities of the above actions."
Walworth, whose band Told Slant was slated to perform at the festival in Austin, Texas next week, promptly tweeted his response:
After looking through this contract sent to me by sxsw I have decided to cancel Told Slant's performance at the festival pic.twitter.com/rI2Xv0duJl

— Told Slant (@Felixixix666) March 2, 2017
Unlike other festivals that focus on a few major headliners and medium-level acts, SXSW, which had its inaugural festival in 1987, is one of the world's premier showcases for emerging artists. According to Roland Swenson, the festival's managing director, 62 international artists are slated to perform at this year's festival. This year, SXSW will feature an event called "Contrabanned: #MusicUnites," which will host acts from countries affected by President Donald Trump's failed travel ban.
After Walworth, also a member of the bands Eskimeaux and Bellows, canceled his performance, Swenson issued a statement. "We were sorry to learn that one of our invited performers chose to cancel his performance at this year's SXSW Music Festival due to a misunderstanding of our policies regarding international artists," he said. Swenson continued:
We understand that given the current political climate surrounding immigration, the language that was published seems strong. Violating U.S. immigration law has always carried potentially severe consequences, and we would be remiss not to warn our participating acts of the likely repercussions.
Swenson said the clause in question is intended as "a safeguard to provide SXSW with a means to respond to an act that does something truly egregious, such as disobeying our rules about pyrotechnics on stage, starting a brawl in a club, or causing serious safety issues."
Other artists, 35 as of Friday afternoon, joined Walworth in demanding SXSW to apologize, and to "immediately drop this clause from their contract." In a letter directed at SXSW, the artists said: "SXSW is a well respected institution and has a responsibility to show leadership by refusing to collaborate with the government's campaign of fear and hate toward non-citizens."