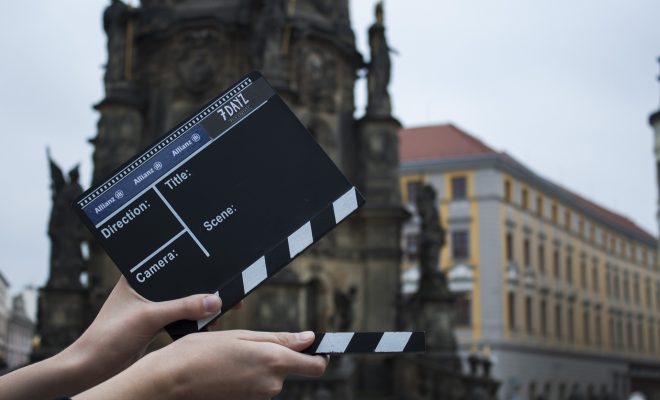 Image courtesy of katicaj; License: Public Domain
Entertainment
Putin Storylines Cut from Movies Out of Hacking Fears
By
|
Russia is all over the news right now, and given that art imitates life, you'd think that we'd start to see this national concern spill over into our box offices any day. But the opposite phenomenon may be taking place–studios are reportedly writing Vladimir Putin storylines out of their movies. The studios are apparently concerned that they will fall victim to hacking if they insert the Russian leader into their films.
According to the Hollywood Reporter, two movies in particular have gotten this type of editing. "Red Sparrow," which stars Jennifer Lawrence and is slated to come out next March, is based on a book that features Putin quite heavily. Although the screenplay went through a number of revisions, the Putin character was dropped and never brought back. There's also "Kursk," which tells the true story of a Russian submarine that sank in 2000. Despite the fact that Putin appeared in the book on which the movie will be based, and earlier drafts of the screenplay, he's missing from the movie itself.
The fears of hacking are by no means unfounded. In 2014, Sony released "The Interview," which poked quite a bit of fun at North Korean leader Kim Jong-un. Sony was hacked, and in the months that followed, thousands of emails and other files containing confidential information were leaked. North Korea is widely believed to have been behind the attack. It's safe to assume that Russia has hacking capabilities that are the very least on par with those of North Korea.
Of course, Russia claims that the whole controversy is silly. According to the Russian-government controlled Sputnik News, the Kremlin doesn't care about Hollywood depictions of Putin. Kremlin spokesman Dmitry Peskov told the news service, "We do not know anything about these movies. We do not know, who is filming them and what they are about. It is not our topic." Since that's pretty tough to believe, it makes sense that movie studios aren't taking any chances.