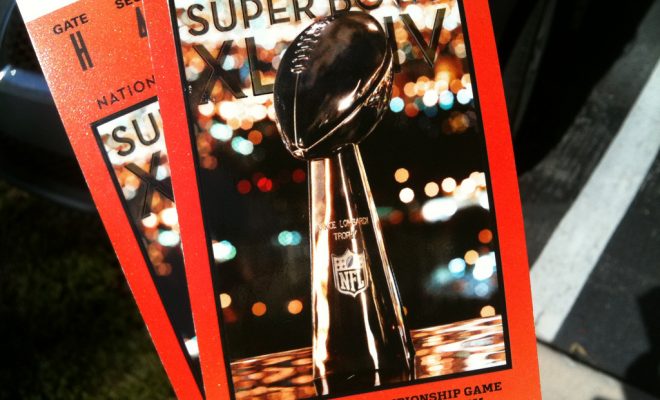 Image courtesy of Michael Dorausch; License: (CC BY-SA 2.0)
Entertainment
Obama Signs Law that Bans Those Annoying Online Ticket Bots
By
|
This week, President Barack Obama signed the appropriately and ironically named Better Online Ticket Sales (BOTS) act, which made it through the House and Senate last week. This bill will outlaw the use of those pesky ticket bots that buy up tickets on sites like StubHub and Ticketmaster, deployed by people who want to resell the tickets later at a higher price.
Laws against bots do exist in certain parts of the United States–for example, both California and New York have passed versions, but this law will forbid them nationwide. This law will make it illegal to use that kind of ticket-buying software, or to resell tickets with the knowledge that they were obtained using a bot.
This is a win for many in the entertainment industry, as there have long been many complaints about ticket bots. The presence of bots on ticket selling sites push prices up for fans, pricing many out. That's what happened with tickets to Adele, Beyonce, and Bruce Springsteen shows in 2016. Multiple celebrities have also spoken out against ticket bots, including Chance the Rapper and Lin Manuel Miranda.
Early in 2016, New York Attorney General Eric Schneiderman's office released a report about the abusive practices of ticket bots. NPR notes:
In one case, a single vendor was able to buy 1,012 tickets to a U2 concert at Madison Square Garden just one minute after they went on sale, even though the venue supposedly limited sales to four tickets per customer.
Even tickets to free events, such as Pope Francis' appearance in Central Park last September, are quickly acquired and resold at high prices on such sites, the report said.
And at least some of those sale sites are happy about the passage of the bill as well. A statement from Ticketmaster  read:
On behalf of artists, venues, teams, and especially fans, Ticketmaster is pleased that the BOTS Act is now a federal law. Ticketmaster worked closely with legislators to develop the BOTS Act and we believe its passage is a critical step in raising awareness and regulating the unauthorized use of Bots.
So, next time you're trying to get tickets to your favorite show, never fear, the ticket bots will be gone.