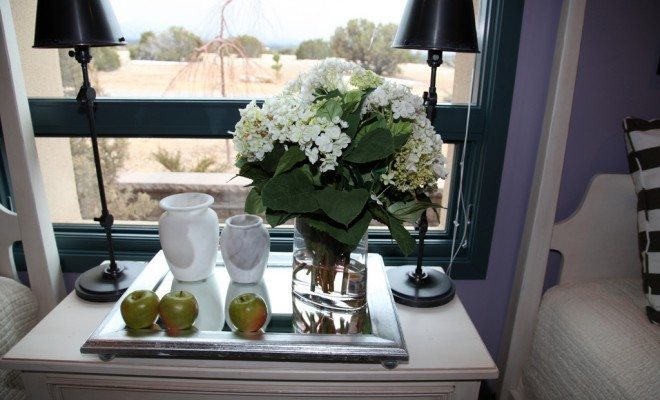 Image courtesy of [Lee Ruk via Flickr]
Entertainment
"Love it or List it" Sued by North Carolina Couple
By
|
The hit TV show "Love it or List it" is getting sued for shoddy work, breach of contract, unfair trade practices, and other allegations. Deena Murphy and Timothy Sullivan, who live in Chatham County, North Carolina are suing the home renovations show, which airs on HGTV, as well as the production company Big Coat TV, and the local contractor used for the renovations, Aaron Fitz Construction.
Here's the premise of the show: the "Love it or List it" team finds a family who is not happy with their home. Then, interior designer Hilary Farr renovates the home according to the family's needs while a realtor, David Visentin, shows them other houses in the area that fit their specifications. At the end of the episode the family decides whether to "love" their newly renovated home or "list" it because they're going to live elsewhere.
In the case in question, Murphy and Sullivan were looking to renovate one of their rental properties and move into it with their foster children. They were chosen to be on the show in April 2015. However, they claim that they paid $140,000 to the show to use for the renovations, but the show didn't give all that money to the contractors. The lawsuit also states:
Instead, Big Coat hired its own subcontractors and supervised their work itself, acting as an unlicensed general contractor, the suit states. The result of this improper conduct was the very kind of substandard work the statutes are designed to protect consumers against. The floors of the Plaintiffs' house were destroyed by Big Coat's negligence, and the work that was done was generally performed badly, for the most part using inexpensive, low quality materials.
The plaintiffs also claim that there were holes left in their floors, making it easy for "vermin" to enter the home, and the rest of the floor was damaged beyond repair. They also had complaints about other parts of the show, including that during the "list it" portion of the episode, they were not shown houses by a realtor who was licensed to do business in North Carolina.
It seems like the show's producers will fight the suit. According to Maria Armstrong, chief executive officer and executive producer of Big Coat Productions/Big Coat TV:
We are aware of the lawsuit. Because this matter involves ongoing litigation, our attorneys have advised us and we feel that making a comment would be inappropriate at this time. However, we do intend to vigorously defend what we consider to be false allegations.