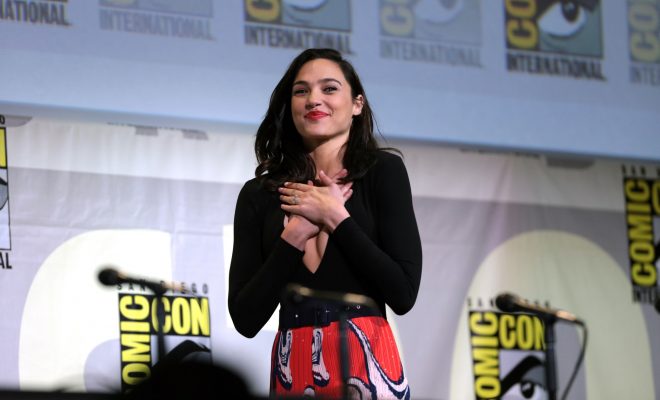 "Gal Gadot" Courtesy of Gage Skidmore; License: (CC BY-SA 2.0)
Entertainment
Lebanon Bans Screenings of New "Wonder Woman" Film
By
|
Less than two hours before it was set to premiere in Beirut, Lebanese officials banned the new "Wonder Woman" film, because its lead actress, Gal Gadot, is Israeli. In recent years Lebanon, which has been at war with Israel for decades, has censored films it deems incendiary or offensive, including films that critique religion or involve homosexuality or Israel.
Despite a successful early screening of the film on Tuesday, a six-member committee of Lebanon's Ministry of Economy pulled the plug on the film hours before its official premiere. Other Arab nations, including Egypt, Morocco, Oman, and Bahrain are still expected to screen "Wonder Woman" in the coming weeks.
Lebanon and Israel most recently fought a war in 2006, and have not had a diplomatic relationship for decades–Lebanese citizens are not allowed to visit Israel, and vice versa. Over the past few months, at least, the Israeli Defense Forces (IDF), which Gadot served in for two years, has bombed arms shipments in Syria it says are destined for Hezbollah, a militant group based in Lebanon. The U.S. and Israel both consider Hezbollah, largely funded by Iran, a terrorist organization.
Previously released films starring Gadot–including the last two "Fast & Furious" installments, and "Knight & Day"–hit box offices in Lebanon and did quite well. The Campaign to Boycott Supporters of Israel led a vocal push to ban "Wonder Woman," however, and in the end, was successful.
Elie Fares, a popular Lebanese blogger, suggested that the ban might not be the result of Gadot's nationality, but more that "the movie features strong independent female characters which our patriarchy cannot propagate?" He added:
What's next, though? Banning every single movie that dares to be associated in any way with Israel? Banning every actor or actress who's set foot in Israel? Deciding not to show any feature film that has any entity that remotely agrees with anything Israel does? Why don't we just ban ourselves from everything commercial in the world and be done with it?
Lebanese authorities have a history of banning–or heavily editing–films they deem offensive. The 2016 Egyptian film "The Preacher," a commentary on religion and power, was only released in Lebanon after it was edited to the satisfaction of the authorities. Last year, the Lebanese film "Beach House" was banned, because it features friends discussing their conflicting Arab identities together. In 1994, Lebanon, along with other Arab countries, banned "Schindler's List," a film about the Holocaust.