Courtesy of [Getty Images via Flickr]
Entertainment
Did Kanye Break the Law By Recording Taylor Swift's Phone Call?
The battle between Taylor Swift and Kanye West over his song "Famous" may become a legal one thanks to newly-leaked footage from West's wife, Kim Kardashian West.
After Kim accused Swift of continuing to "play the victim" on Sunday night's episode of "Keeping Up With The Kardashians," she backed up her claims by finally leaking the videotaped telephone conversation between Kanye and Swift on Snapchat. The footage proves that not only did the "Bad Blood" singer  know about the song before its release, but she approved of its lyrics. However, Kimye may want to hold off celebrating, because that recorded phone call may actually be illegal.
But before we get to all that I'll do my best to catch up all of you who are struggling to follow along because either (a) you don't religiously follow all of the Kardashians on social media like me or (b) you somehow forgot about that awkward MTV VMAs seven years ago. Here's a timeline of the drama:
September 13, 2009: Feud begins after Kanye grabs the mic from Taylor during her MTV VMA acceptance speech for Best Female Video, declaring Beyonce's "Single Ladies" should have won.
2010-2014: Kanye apologizes, then takes back said apology.
August 30, 2015: Kanye apologizes for real this time after Taylor presents Kanye with Video Vanguard Award at the VMAs.
February 11, 2016: Kanye releases a song titled "Famous," in which he referenced the feud rapping: "For all my Southside n***as that know me best/

I feel like me and Taylor might still have sex/

Why? I made that bitch famous."

February 15, 2016: Taylor throws shade at Kanye during her Grammy acceptance speech for Album of the Year saying: "As the first woman to win Album of the Year at the Grammys twice, I want to say to all the young women out there: there are going to be people along the way who will try to undercut your success or take credit for your accomplishments or your fame."
February 17, 2016: Kanye flips out on Taylor's "fake ass" backstage at SNL.
June 16, 2016: Kim defends her husband in an interview for GQ, revealing that Kanye called Taylor before the song's release and discussed it with her. Taylor "thought it was funny" and "gave her blessing." Kim also claims the whole conversation is on tape thanks to Kanye's videographers. Yet, in the same article a spokesperson for Taylor denies West's claim, stating Kanye only called to ask Taylor to promote the song on her Twitter account. Taylor's lawyers also apparently sent a letter demanding they destroy the footage.
June 24, 2016: Kanye debuts the music video for "Famous," which consists of a nude Kim and Kanye in bed, surrounded by nude replicas of several celebrities–with a topless Taylor on Kanye's right.
July 17, 2016: After venting about the drama on KUWTK, Kim takes to snapchat to release the footage of Kanye and Taylor's phone conversation, proving the pair was telling the truth. #KimExposedTaylorParty starts trending on Twitter. Here's the footage:
PART 1: Kanye calling Taylor Swift to tell her about the #FAMOUS lyrics. Courtesy of KKW. pic.twitter.com/TIiqxxzLUh

— TeamKanyeDaily (@TeamKanyeDaily) July 18, 2016
PART 2: Taylor agreeing to tell the media she was in on the #FAMOUS lyrics from the beginning. 🎥: KKW. pic.twitter.com/PbXUnGreas

— TeamKanyeDaily (@TeamKanyeDaily) July 18, 2016
July 18, 2016: Swift responded to the videos with this note on Twitter:
That moment when Kanye West secretly records your phone call, then Kim posts it on the Internet. pic.twitter.com/4GJqdyykQu

— Taylor Swift (@taylorswift13) July 18, 2016
Now that you're all caught up, here's where the legality of the footage comes in. Did Kanye break the law by filming his conversation with Swift? It depends on the state.
Federal law "permits recording telephone calls and in-person conversations with the consent of at least one of the parties." This is commonly referred to as "one-party consent." However, some states require all parties to consent to the recording. These states include: California, Connecticut, Florida, Hawaii, Illinois, Maryland, Massachusetts, Montana, Nevada, New Hampshire, Pennsylvania, and Washington.
This is where it gets tricky. It's unclear if Kim and Kanye were in a New York (a one-party consent state) or California (a two-party consent state,) or if Taylor was in Tennessee (a one-party consent state) or somewhere else altogether. In the video Kanye references a Nashville number, but they could simply be talking about an area code.
If two parties are in two different states, the laws in either state, or even federal law, may apply–and California law is strict. Under the California Penal Code, a first-offense for illegal telephone recording can carry a fine of $2,500 or even imprisonment for up to one year.
The California Supreme Court also established a precedent in 2006, ruling in Kearney v. Salomon Smith Barney Inc. that if a caller in a one-party state records a conversation with someone in California, that one-party state caller is subject to the stricter of the laws and must have consent from all callers.
So in other words, it's unclear whether or not Kanye could face face legal charges for recording the call, or if Kim could be on the hook for distributing the recording. It will be interesting to see whether or not Taylor's team chooses to pursue legal action.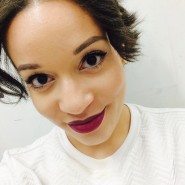 Alexis Evans is an Assistant Editor at Law Street and a Buckeye State native. She has a Bachelor's Degree in Journalism and a minor in Business from Ohio University. Contact Alexis at aevans@LawStreetMedia.com.