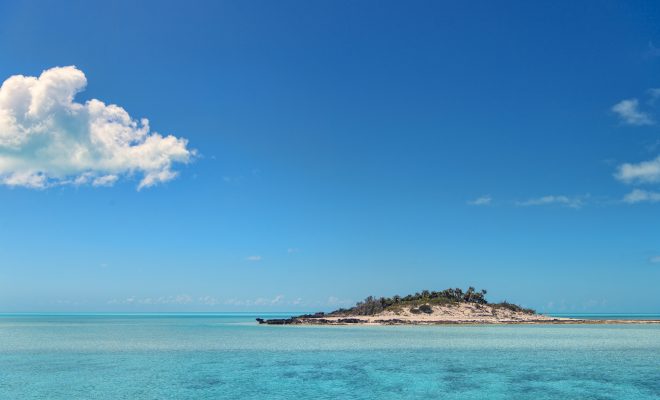 Image courtesy of Tambako The Jaguar; license: (CC BY-ND 2.0)
Entertainment
The Fyre Festival Fiasco: Ja Rule Hit With $100 Million Lawsuit
By
|
Fyre Festival has officially been dubbed the new "Hunger Games" or "Lord of the Flies" by the media and may go down in history as one of the worst music festivals ever. Now, it's being slammed with a $100 million lawsuit. Fyre Festival, organized by artist Ja Rule and entrepreneur Billy McFarland, promised white beaches, Victoria's Secret models, and top notch live music. Instead, visitors were met by nonexistent infrastructure, sparse food, and some rickety tents.
On Sunday, attendee Daniel Jung filed a lawsuit against the organizers through the law firm Geragos & Geragos. It seeks to be a class action lawsuit, as the festival chaos affected more than 1,000 people. Jung paid $2,000 for his ticket and airfare. But his attorney Ben Meiselas tweeted that just refunding the ticket price would not be enough. The suit seeks more than $100 million in damages for Jung and the other guests.
Fyre Festival organizers Ja Rule and Billy McFarland are being sued for $100 million in a class action lawsuit: https://t.co/0taHRmeAnh pic.twitter.com/mJNIjGx3oh

— E! News (@enews) May 1, 2017
The lawsuit describes in detail just how bad it was on the island for the guests, and it does really sound like something out of a movie.
Attendees' efforts to escape the unfolding disaster were hamstrung by their reliance upon Defendants for transportation, as well as by the fact that Defendants promoted the festival as a 'cashless' event — Defendants instructed attendees to upload funds to a wristband for use at the festival rather than bringing any cash. As such, Attendees were unable to purchase basic transportation on local taxis or busses, which accept only cash. As a result of Defendants' roadblocks to escape, at least one attendee suffered a medical emergency and lost consciousness after being locked inside a nearby building with other concert-goers waiting to be airlifted from the island.
The suit also described the event as a "post-apocalyptic nightmare" and said that people had to survive on bread and slices of cheese. The tents were exposed on a sand bar, rain soaked, and wind battered.
The "gourmet cuisine" this weekend was included in the ticket cost. We are being fed salads and ham and cheese sandwiches out of this tent pic.twitter.com/MRv7U0RiyM

— dylan (@DylanACOP) April 28, 2017
But the worst part is that organizers, according to the lawsuit, knew all about the state of the festival area beforehand but didn't warn attendees. They had allegedly been aware for months that the area was not ready for a festival and that it could be dangerous. There was no infrastructure for food or accommodations and contractors left the site, as they hadn't been paid.
Defendants were knowingly lying about the festival's accommodations and safety, and continued to promote the event and sell ticket packages. The festival was even promoted as being on a 'private island' once owned by drug kingpin Pablo Escobar–the island isn't private, as there is a 'Sandals' resort down the road, and Pablo Escobar never owned the island.
To make matters worse, Ja Rule and McFarland started reaching out to artists and celebrities personally to warn them not to come. But they still didn't let attendees know until the morning of the first day of the festival. By then, many guests were already on the island, without sufficient food or water or any way to get back. The lawsuit goes so far as to call the situation "tantamount to false imprisonment."
However, many people online were amused by the fact that only rich people could afford to attend. Tickets started at $1,500 and went up to $250,000 for a special VIP package. Also, the Wall Street Journal warned a month ago that it didn't seem like everything was alright, as the organizers still hadn't paid performers or confirmed booked flights.
Ja Rule took to Twitter to "apologize" after all the outrage on social media last week, although he claimed it wasn't his fault.
— Ja Rule (@Ruleyork) April 28, 2017
McFarland said in a Rolling Stone interview that their vision of the festival "took on a life of its own" and that they "were a little naïve in thinking for the first time we could do this ourselves. Next year, we will definitely start earlier."
And yes, there will actually be a "next year." As if this year's total fiasco wasn't enough, the duo said they will have a festival on an American beach next year. On the online form where attendees could sign up to receive a refund for their tickets, there was the option to receive VIP passes for the next festival in 2018 instead of a cash refund. It's unknown how many people jumped at that offer.