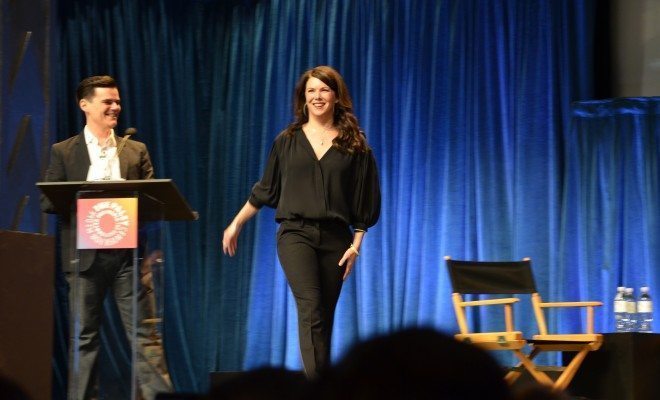 Image courtesy of [Genevieve via Flickr]
Entertainment
Former Producer Gavin Polone Sues Warner Bros. Over "Gilmore Girls" Revival
By
|
When news came out that Netflix was spearheading a "Gilmore Girls" revival, fans (including myself) rejoiced. However not everyone was as happy. Gavin Polone, the original producer of the popular early 2000s dramedy, is suing Warner Bros. to get compensation for the new episodes of the show.
Netflix is planning four installments of long episodes/movies–around 90 minutes–that includes many members of the original cast, including Lauren Graham, Alexis Bledel, Kelly Bishop, Scott Patterson, and Melissa McCarthy, as well as the original writer/director Amy Sherman-Palladino. The show, which ended in 2007, explored the lives of a single mother, her daughter, parents, family and friends in bucolic Connecticut.
As of right now, the release date for the new installment of "Gilmore Girls" has not been determined, but the show's revival has already garnered heavy news coverage. As various former cast members have signed on, there has been rampant speculation about what the plot will be, and photos from the set were recently released.
In a suit filed late last week in Los Angeles, Polone claims that the contract he had with Warner Bros. entitles him to $32,500 per episode created after 2003, and some of the money gleaned from the episode, as well as an executive producer credit. All said and done, Polone argues he's owed just under $200,000. According to Polone's lawsuit, Warner Bros. obviously disagrees:
Defendant refuses to compensate plaintiff in any way for the Subsequent Episodes of Gilmore Girls. Defendant argues that the Subsequent Episodes do not fall under the terms of the Operative Agreement, making the absurd claim that the Subsequent Episodes are derivative works based on the television series Gilmore Girls. Defendant also appears to erroneously believe the Subsequent Episodes are not considered a 'television series' because they are being produced for Netflix, rather than a traditional broadcast network.
As of right now, Warner Bros. has not released a comment.