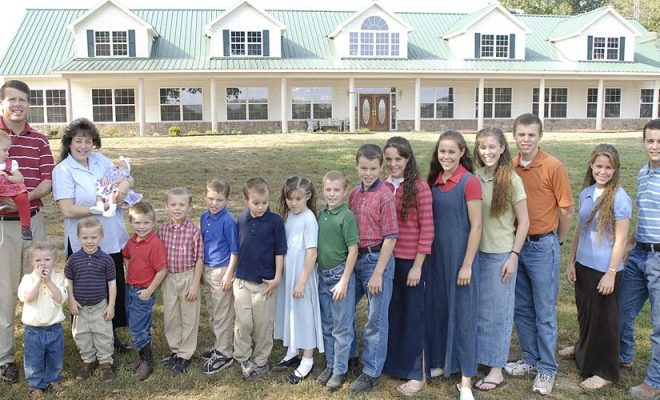 Image courtesy of Jim Bob Duggar; License: (CC BY 3.0)
Entertainment
Duggar Sisters Sue Tabloid and Police After Stories About their Brother's Abuse
By
|
Four of the Duggar sisters, who appeared on the former TLC show "19 Kids and Counting" have filed a lawsuit after the police reports that implied their brother Josh Duggar had sexually abused them were disseminated to the media. Jill Dillard, Jessa Seewald, Joy Duggar, and Jinger Duggar (the two older sisters are married and have changed their names) have filed a federal breach-of-privacy lawsuit against the city of Springdale and Washington County, Arkansas, as well as some officials involved in the investigation, and In Touch.
Stories about Josh's abuse surfaced in 2015, but the abuse claims stem from 2006. The police reports were released as the result of a Freedom of Information Act (FOIA) request made in 2015 by In Touch. In Touch approached the city officials for the documents after an anonymous tipster came to its writers with claims about Josh Duggar. The sisters argue that when they talked to the investigators in 2006 they were told that the information would be kept confidential, and under Arkansas' FOIA rules, interviews with minors cannot be disclosed.
Essentially the sisters argue that the FOIA request shouldn't have been complied with on the officials' part, or at the very least the documents should have been heavily redacted. The documents provided to In Touch were somewhat redacted–in that the names of the girls and Josh were blacked out, but they still contained the names of their parents. According to the lawsuit it was easy to determine who the victims were based on that information. The sisters are seeking unspecified compensatory and punitive damages. They have also released a statement, claiming that the filed the lawsuit to protect abuse victims in the future from breaches to their privacy
"19 Kids and Counting" was cancelled after the allegations about Josh Duggar, and his parents' horrific choice to cover up the abuse. Duggar allegedly sexually abused five girls when he was a teenager–four were his sisters–by fondling them while they slept. After those revelations, sponsors began pulling out of the show, and it was cancelled by TLC. Additionally Josh Duggar, who was working at the time at the incredibly conservative Family Research Council, resigned from his job.