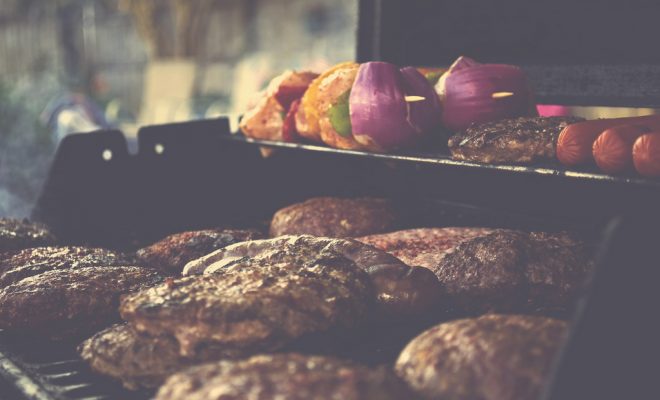 Image courtesy of Andrew Czap; License: (CC BY-SA 2.0)
Entertainment
Beef Company Sues ABC for Calling its Meat "Pink Slime"
By
|
Remember the outrage over the supposed "pink slime" in our meat a few years ago? While the outrage seemingly died down quickly, a South Dakota-based meat producer is suing ABC, senior national correspondent Jim Avila, and news anchor Diane Sawyer for those reports, claiming that they were defamatory.
The company, Beef Products, Inc. (BPI), was the focus of a series of reports Avila did in 2012. In the reports, Avila described a practice BPI uses, where it supplements its ground beef with meat from trimmings of the cow, including muscle and connective tissue. According to BPI, this is a common procedure, and it's totally fine to eat. Additionally it lessens the fat content of ground beef. BPI called this addition "finely textured beef product" but ABC and Avila called it "pink slime." The name "pink slime" was first dubbed by a former USDA microbiologist in an email around the agency. Here's an example of Avila talking about the "pink slime."
BPI is now suing for defamation, claiming that the news reports seriously damaged its business. It claims that ABC either knew it was providing false information, or acted with a reckless disregard for the truth. In terms of proving harm, the company says that its business seriously suffered because of these highly-publicized reports. It argues that it had to lay off approximately 700 workers and close three plants as a result. BPI says that its weekly sales were cut in more than half–from five million pounds a week to less than two million pounds a week.
ABC is arguing that it disseminated the information responsibly. After all, it never claimed that "pink slime" was unsafe to eat, just that consumers had the right to know what was in the food they were purchasing.
The trial is currently underway–jury selection just finished up today. Given the sheer amount that BPI is asking for–the company is claiming damages as high as $1.9 billion, but Eriq Gardner of the Hollywood Reporter explains that the potential verdict could get as high as $5.7 billion–the case is one to watch.