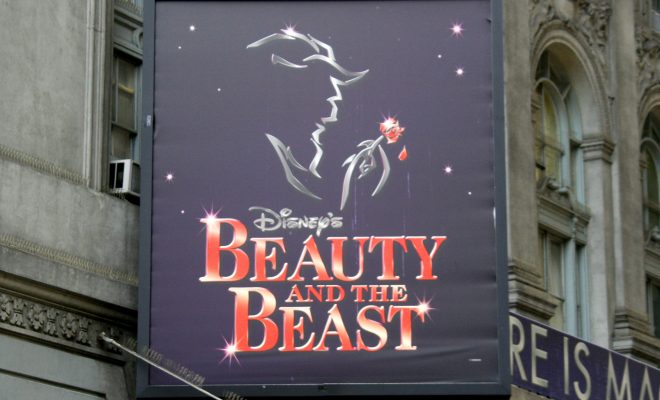 Image Courtesy of Pete Bellis License: (CC BY 2.0)
Entertainment
"Beauty and the Beast" to Premiere in Malaysia Despite Controversy over Gay Character
By
|
Want to see the new "Beauty and the Beast" movie in Malaysia? Be our guest.
Disney's live-action remake of the classic animated film won a small victory in the country recently, despite efforts from its censorship board to ban the film over the decision to depict one of the characters, LeFou, as a gay man. 
Malaysian censorship officials pushed to cut scenes suggesting that LeFou is gay, but Disney refused to edit it and the film's postponed release date is now set for March 30 with a PG-13 rating.
Movies that feature gay characters can only be shown in Malaysia if the characters are portrayed negatively or renounce their sexuality. Malaysia is among a handful of countries, where homosexuality is either outlawed or condemned, that have tried to hinder the movie's release.
In Russia, the film, which is rated PG in the U.S., has been restricted to viewers aged 16 and older. "Beauty and the Beast" was also pulled from cinemas in Kuwait, where an edited version might return to screens soon. Meanwhile, a group of churches in Singapore has issued a warning about the movie to parents.
The controversy can likely be traced back to the U.S., where, before the movie even came out, a drive-in owner in Alabama said he would refuse to show it because he opposed the inclusion of a gay character on religious grounds.
So what exactly happened in the film to spark such a global scandal? It turns out, the representation of a gay character may actually be overhyped. LeFou is a sidekick to the villain Gaston, and it is implied throughout the story that he has an unrequited crush on Gaston. One scene shows LeFou dancing with another male character for about three seconds, but he never explicitly reveals his sexuality.
If anything, the scene–which director Bill Condon described as an "exclusively gay moment"–deserves criticism for being too subtle, according to some LGBT advocates. Bustle's Martha Sorren writes:
I can acknowledge that Condon has taken a (small) step forward with this scene, but I'm certainly not going to praise the director and cast for representing the gay community when they did so little to represent us.
Sorren adds that LeFou's effeminate gestures reinforce stereotypes about gay men, and that his unreciprocated feelings for Gaston could cause "straight people–especially the young viewers who will undoubtedly see 'Beauty and the Beast'–to think that their gay friends are going to develop creepy, obsessive crushes on them."
Sorren's concerns echo those about another beloved children's tale that stars Emma Watson. In 2007, J.K. Rowling revealed that the character Albus Dumbledore from the Harry Potter series is gay, but critics were disappointed that she never made this clear in the books or movies, and questioned whether she was just tossing in a token gay character as an afterthought.
Though Disney has taken steps to expand racial diversity in its movies in recent years, members of the LGBT community hope to see the studio create more characters like them. Last spring, some fans of the movie "Frozen" started a campaign to give the main character, Elsa, a girlfriend in the sequel.
And then, of course, there's this perspective:
imagine boycotting beauty & the beast because of a gay character while being totally cool with a teenage girl falling in love with a buffalo

— Tyler Oakley (@tyleroakley) March 5, 2017
It's certainly not a Disney production without a happy ending. Disgruntled fans could not stop "Beauty and the Beast" from becoming a box office hit. In fact, boycotters who complain about too many women or people of color in Disney's movies have never had much success before–just look at the attempts to bring down the company's first "Star Wars" film, "The Force Awakens," two years ago.