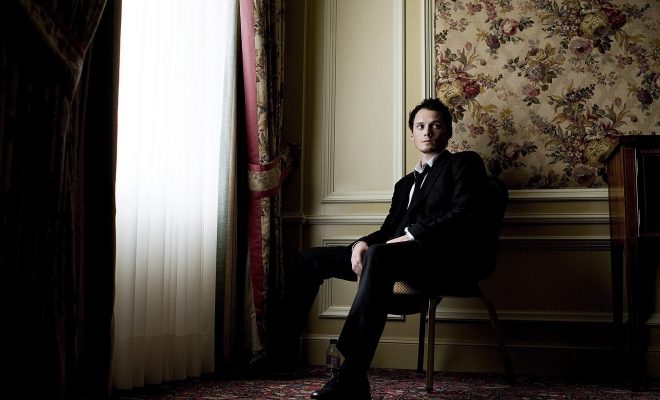 Image courtesy of [Heather McCall via Flickr]
Entertainment
Anton Yelchin's Parents to Sue Fiat Chrysler for Their Son's Death
By
|
In June, "Star Trek" actor Anton Yelchin was killed at age 27 after his Jeep Grand Cherokee rolled away from where it was parked and pinned him against a gate in his driveway. In the media scrutiny that followed, some major issues surrounding the car model and its gear shift became widely publicized, including the recall of nearly 1.1 million vehicles that included Yelchin's model. On Tuesday, the actor's parents announced that they would be filing a lawsuit against Fiat Chrysler, the parent company of Jeep, for the wrongful death of their son.
In an emotional press conference on Tuesday, Victor and Irina Yelchin announced the lawsuit, with the actor's mother explaining that she hoped that his death "might save another life." Their lawyer, Gary Dordick, blamed the carmakers for the accident, saying the company "failed to take action to protect the families that trusted them to make their vehicle safe. The safety recall was way too little and way too late."
Yelchin's death is attributed to the monostable shifter found in the car model and others made by the company. The design and operation of the shifter is reportedly not intuitive for drivers, many of whom mistakenly believe that their cars are in "park" when they are not. This issue has allegedly caused nearly 300 accidents and 68 injuries, leading the company to issue a recall this past April. The shifters were also investigated by the National Highway Traffic Safety Administration, which stated in its report that the "absence of an additional mechanism to mitigate the effects of driver error…constitutes a defect presenting a risk to motor vehicle safety."
The suit isn't the first example of legal action taken against the company since Yelchin's death. In late June, a class action lawsuit for $5 million was filed against the company by drivers of vehicles with the same monostable shifter found in Yelchin's vehicle. In April, the National Highway Traffic Safety Administration released the results of their investigation into the shifters, in which they reported that drivers often exited their vehicles after mistakenly believing them to be in the "Park" position. This defect, the report stated, "constitutes a defect presenting a risk to motor vehicle safety."
Perhaps one of the most tragic parts of this story? The fact that the recall notice was mailed to Yelchin's house just one week after his death. The notice informed drivers that the software in the cars could be updated to add an "Auto Park" feature which would reduce the risk of rollaway vehicles. The fact that the actor's death could possibly have been prevented is sure to be a large part of the Yelchins' case against the company.